The play of light across ever changing hues & tones, mixing and blending like a chef in a 5 star restaurant. Color Fantasies takes the seduction of refined exquisite color. And makes it perfectly simple.
COLOR Fantasies 2 is now available and replaces V1. See it HERE.
"The new "Color Fantasies" is gorgeous." Julian Fuhrmann

"Got the Color Fantasies yesterday and you've outdone yourself" Connie Graham Terry.

More user raves below…

Complete Collection 60+ color presets for LR 1, 2, 3, 4* – RAW Files
Gentle color twists | Cross processing | Vintage tones | Color softeners |
Bold color benders | Powerful tone manipulation
Or… Download HD video direct. Or… Watch on YouTube (iDevices)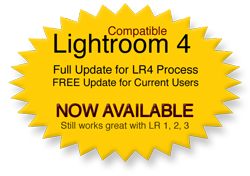 Thoughts from Gavin… "I studied a lot for Color Fantasies. Setting aside distractions and focusing on the nuances of color, tone and mood in our photos. I explored deep within digital color channels, I looked at color in film and at how masters used it. It was a great study and I took what I learned and made a set of presets that focused on refined unique color tones, some of which you may not even know were possible. CF takes color to a whole new level and gives you control." Gavin Seim.
CF v1.71 presets list. Note: Clicking on any category organizer preset will reset Develop settings, while leaving crop and local adjustments alone.
Category 1. Basics.
Exposure Boost. A quick 3/4 stop exposure increase.
Exposure Down. A 3/4 stop exposure decrease.
Simple Vignette. A classic dark vignette.
Magic Vignette. A more complex dark vignette that used local adjustments.
Clear Vignettes. Removes all vignette settings.
Category 2. Color Classics.
Dynamica. Adds dynamic range and tweaks light to be more dynamic.
Simply Film. A gentle process meant to have a film like subtlety.
Subtle Things. A vibrant warm hued process.
Magical Lomo. A rich lomo inspired process with unique color tones.
Magical Fashion. Warmer that Magical Lomo, but a more subtle vignette.
Hundred Acre Wood. A versatile bold color effect with a fantasy feel.
Desert Rain. Deep vibrant color tones and the punchy reds after the rain. Avoid on faces.
Color Passions. A snappy process with rich vignetted edges and color.
Greener Pastures. A soft green hue mixed with crossed color tones.
Catwalk. A powerful fashion feeling effect with bright edges and unique colors.
Natures Twist. A rich golden hues color cast.
Pickles. A subtle green with a hint of magenta hues. A popular effect.
Wheatgrass. A bold warm tone mixed with a vintage feel. May not work for faces.
Stunner. A punchy vibrant color hue. Great for outdoor scenes. May not work for faces.
Prairie Fire. A deep warm, almost vintage with rich contrast.
Natural Blend. A subtle process with slightly warmed hues and meaningful tones. A process I planned for one of my landscape prints during my 2010 fall tour.
Classic Darkroom. A fairly gentle process with just a little grain. Inspired by simple film like processing and rich color.
Morning Coffee. A coffee inspired warmth. Like a summer morning in New York City.
Morning Fog. One of my new color blending favorites. Based off the process I used to make Bull of the Mists, the fine art image that you may have seen on f164.com.
Baby Steps. Designed for kids, specifically babies, to get a gentle, subtle skin tones. Also effective on other scenes.
Kids n Stuff. A gentle effect designed for babies and kids in particular, but will work for lots of images.
Category 3. Vintage Beauty.
1962. A vintage feel inspired by film tones reminiscent of the 1960′s.
1975. Another vintage feel inspired by tones reminiscent of the 1970′s.
1984. Ahh the 1980′s. A vintage tone that is a bit grungy.
Pixie Dust. A bold colorful cross process. One of CF's most renowned and not one you'll soon forget.
Pixie Light. Hues inspired by Pixie Dust, but more subtle and with finder edges.
Old Emulsion. A golden greenish warmth with vibrant light.
Fallen Angel. A very faded very distinctive cold hue. Not for everything, but very powerful.
This Old House. Faded colors with deep green and cool overtones.
Passion Flower. A bright vibrant vintage with copper like hues.
Faded Memories. Vintage with a refined bronze overtone.
Lemon Drops. Soft yellow tones mix with faded color for a pastel warmth.
Country Cabin. A flat tone high d-range with soft color tones.
Blue Christmas. A cool, almost moonlit feel to bath your scenes. Use sparingly.
Old London. Rich stone and overcast greens. Especially try on city scenes. Inspired by Sherlock Holmes.
Classic Holga. Gently warm. A little faded with a subtle softness. A classic.
Old Instamatic. A new vintage effects inspired by vintage cameras.
Old Instamatic II. A slightly bolder vintage camera process.
Deep Erosion. A bold faded color twist. Not for everything, but give it a try.
Category 4. Wild Color Twists.
Blueberries. A cold blue overtone with a little punch. Not for everything.
Huckleberries. A rich magenta overtone. Not for everything.
Green Apples. A gentle green overtone with a bit of crossed warmth.
Eternity. A lot of depth. Warm crossed hues and well executed shadows.
Summer Blues. A more gentle blue/cool tone with a vintage feel.
Forgetful Green. A bold hue changing green process. Not for everything.
Solstice Meadow. Bold highlights, rich fall colors.
Little Twists. An even but vibrant cross process. Great for kids and more.
SeaMist. A bold contrasty cross process with a great impact.
Criss Cross. Bright tones and subtle hues with a touch of Magenta.
Golden Girl. A very bold gold tone overlay. Powerful, but not for everything.
Sunnybrook. Another rich warm tone. Like a crossed process of sunlight and summer.
Meadow Passions. A subtle cross with a tad of green, but still warm hues.
Winter Dance. Bright and vibrant. If you need to kick the doldrums try Winter Dance.
Honey Eyes. A gentle warm tone with subtle greens vibrant reds.
Fine Wine. Bright, vintage and rich. Not for everything but a powerful effect.
PB & Chocolate. A bronzed warmth with subtle color tones.
Smooth Magic. A Photoshop CS3-CS5 action for achieving smooth surface and skin. This is optional if you don't need smoothing or don't use PS just ignore it.
Preset Types.
Standard Presets: Std presets have no special notations. Just the name and sometimes a version number. These may use any combination of adjustments on LR to achieve the desired effect. They can still be mixed with other effect. Just bear in mind that one Std preset may overwrite settings from a previous.
Some presets have notations to indicate special functions. Those are detailed below. For a more detailed list of what's included in this collection visit, seimeffects.com/silver
(Xi) Presets: Xi noted presets are tone independent. As in Gavin's other LR collections, Xi noted presets leave all settings above the Clarity slider completely alone. This is useful to know if you have an image that has already had tonal adjustments and you want to leave those alone. Of course you can also apply these to images that have had no previous adjustments as well.
(Cp) Presets: Channel Process presets produce stunning results without altering any tone settings like blacks, curves or any non channel slider. Cp is Only channels. Every time.
(G) Presets: G notation indicates that the effect applies a gradient filter. Usually a light one. If you apply a preset with gradients and want to quickly remove them, just use the Gradient reset preset in the 0 category.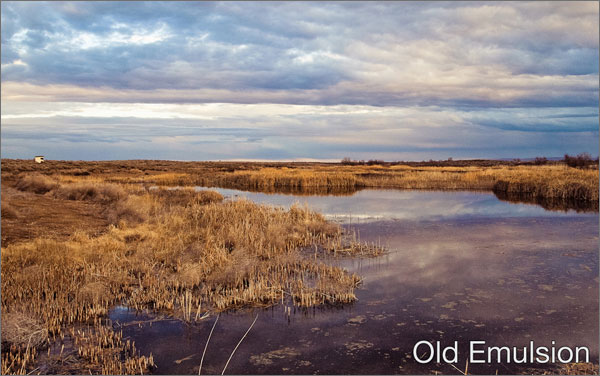 Color Fantasies Lightroom Presets. V1.5. More refined than ever (free update for existing users).
Filled with absolutely beautiful color bending effects that are sometimes subtle, sometimes bold, but always magical. That's Color Fantasies. The problem photographers face is that we can't take time to manually climb under the hood for every single image and wade through endless color possibilities. CF solves that problem and takes the guesswork out of taking your images a step further. Designed by LR veteran Gavin Seim, CF is in a class of it's own for creativity and color refinement. Take a look at the samples, the raves and even download the free sampler pack below.
It all started years ago with renowned photographer Gavin Seim's Power Workflow presets. The do it all editing pack used by photographers from around the world. Next came Silver Shadows, a collection of presets for black & white lovers. Finally Gavin wanted to take color a step further than the competition, so he went to work on a new collection of effects dedicated to harnessing color at a deeper level than ever before. A collection of color effects that will set a new standard.
Endless Color & Control. These are color effects that done manually would require tedious experimentation. With Color Fantasies the hard work has been done and you can leverage the subtitles of color in your own way, mixing, matching, and adjusting on your terms. It's a little hard to describe what's inside because it's surprising how many stunning variations of color you can achieve in LR. Watch the video to learn more and look below for a few examples of the creativity possible with Color Fantasies. The before/after samples were made with direct results from included effects.
Smooth Magic. After mastering the color tones, Gavin made a single, simple Photoshop action to go along the set. It's called Smooth Magic. All the color is done with the presets. Then for those of us that do portraits, children or images that need that gracefully smooth look of perfect skin or surfaces, you can open the image in PS and quickly run this automatic action, giving you a finished look that can only be achieved in PS. The action is not required to use Color Fantasies, so if  you don't need smoothing or don't use PS, you can just stay in LR. But for photographers who love the look, the Smooth Magic action is included in the set.
Gavin's  Guarantee: People love Gavin's photo tools and his service. We think you will too. So much so that Gavin stands behind it. Purchase Seim Effects and if your workflow and creativity does not improve, just send Gavin an email (effects@seimstudios.com) within 45 days and he'll personally refund your money. Or if you wish, exchange for another product. No hassles, no hard sell.
What's Included.
More than 55 stunning new effects from Gavin Seim.
Efficient preset organization keeps you moving fast.
Includes Smooth Magic, an action for those who want a smooth skin finish.
The amazing service you've come to expect from Seim Effects.
FREE in version updates just like all other SE products.
More examples below. Mouse over for before/after views.
 "Just wanted to say I bought your Lightroom presets. I've downloaded a bunch of the freebies off several sites, some were OK most were not. Yours are my go to for near everything now." Matt Z

The new "Color Fantasies" is gorgeous. It will define my look for 2010… simply great stuff!" Julian Fuhrmann

"Got the Color Fantasies yesterday and you've outdone yourself, Gavin! They are really wonderful." Connie Graham Terry.

"Just got mine! THESE ARE AWESOME!!!" AJ Zeller

"Blueberry was EXACTLY what I needed for the shoot I'm editing right now. Awesome." Heather Allison.

"LOVING the new presets! Super fun." Molly Nickles

"Really wonderful! I love the CF presets." Treva Abel.

"Gav just a big thank you for the Lightroom presets I have just bought – don't know how I was surviving without them" 

Bartek Boski

"Your stuff is wonderful and tops the list of my favorites"
Jennifer Clark

"Just installed and used the Seim Effects Color Fantasies Presets.  I was blown away by the variations of color studies that these presets created.  In a day and age when so many images lack style, it is refreshing to have so many color treatment options beyond the usual saturation boost!"

Barry, Picture Place Photography.




"Your presets are so professional and make the editing process actually (dare I say it) enjoyable and definitely quicker." Matt D, Be Scene Images.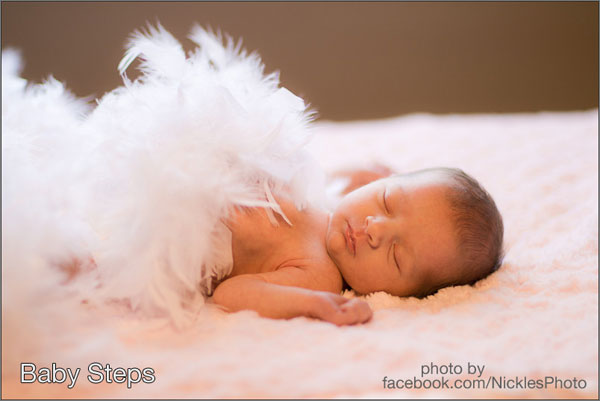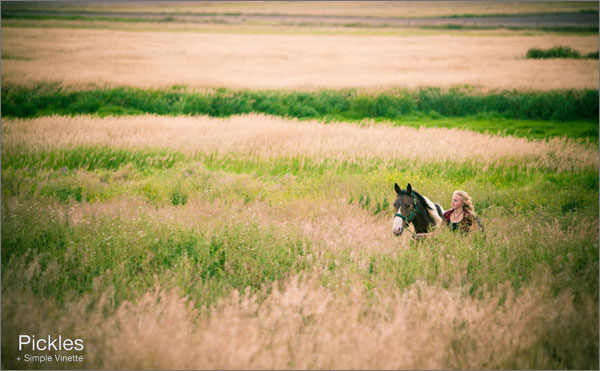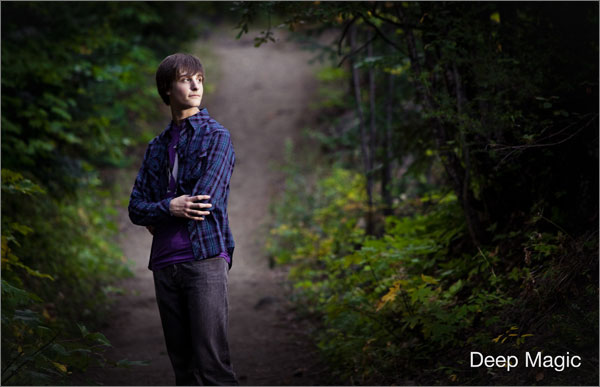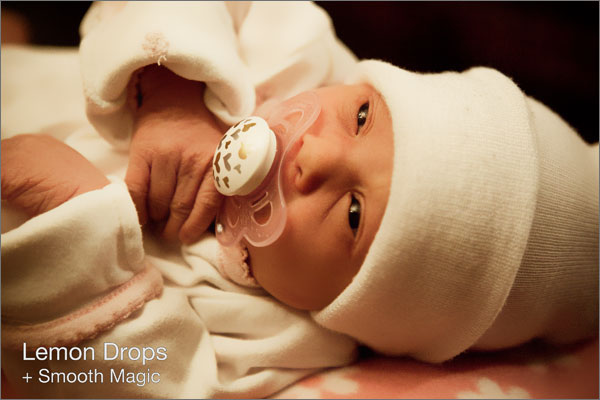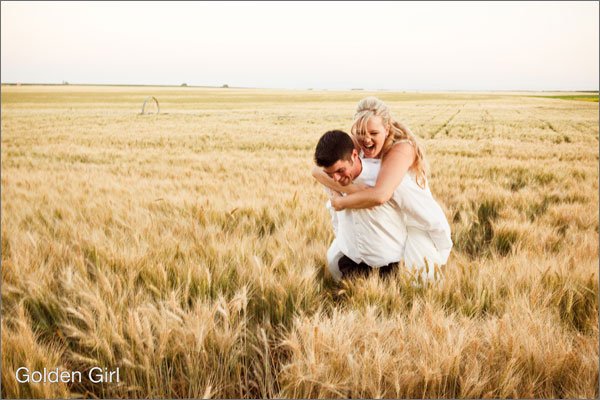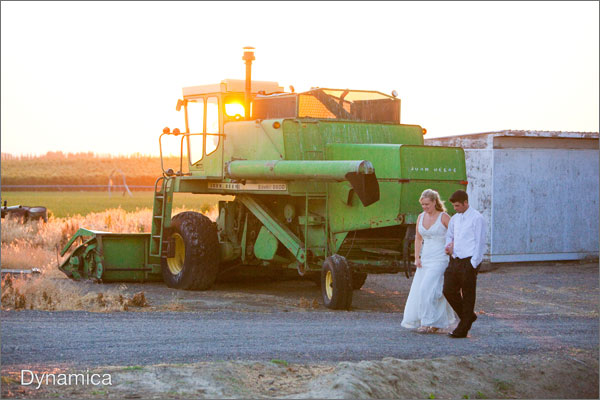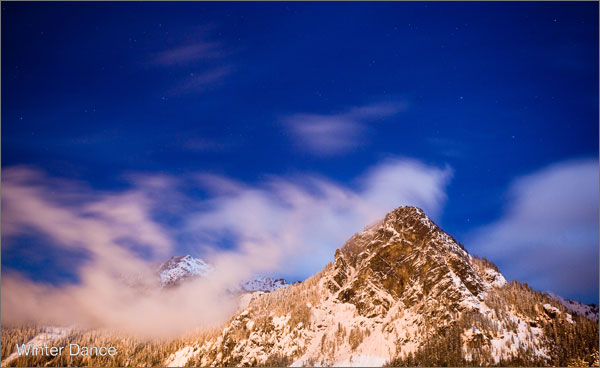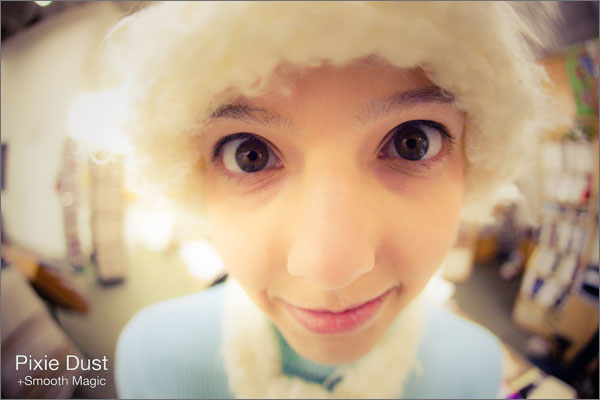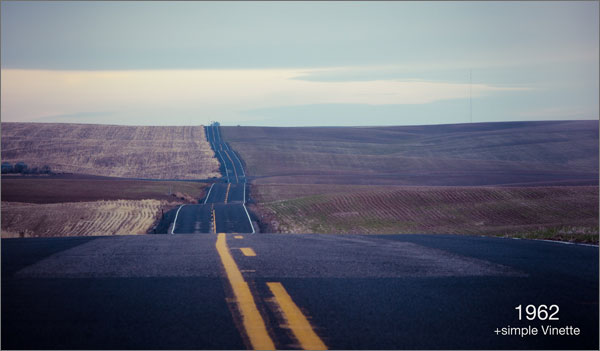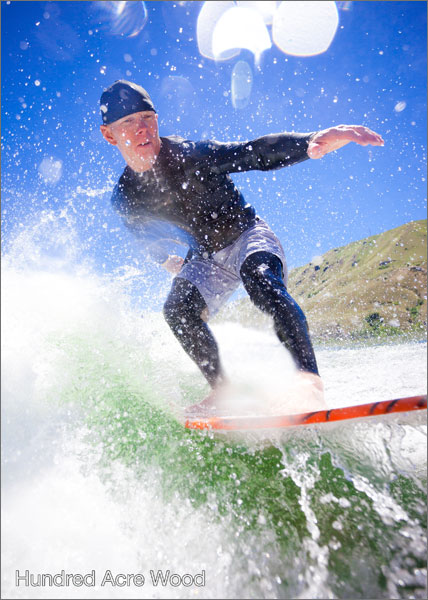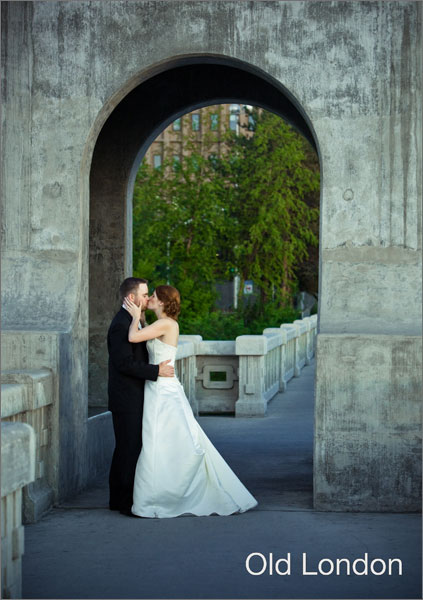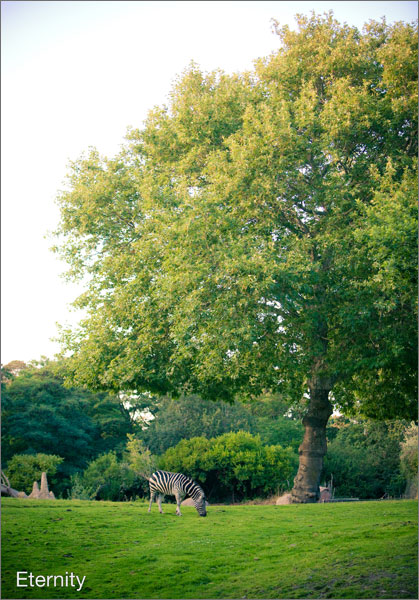 Color Fantasies presets are designed with RAW and DNG files in mind. They will work with JPEG, but due to file differences, effects may not look the same.

®

Join our Affiliate Program and earn cash

Have a suggestion, or need support??
Visit the help page for answers to common questions. If you have other questions/suggestions don't hesitate to contact.


*Presets currently work effectively in LR4 Beta. A free update is also coming to better leverage new features and include JPEG support.

**Sales tax applicable in WA state. All images and content, products and information copyright Seim Studios (c).
Current version, Color Fantasies 1.53 released 01/28/2011. Adobe Lightroom required to use this product (not included)
More Great Stuff From Seim Effects...