Mixology
Turn On Capture One! Finally. Mixology brings the power and refinement of Seim presets to Capture One, and brings immense color control, nuance and subscription-free editing to your workflow. 
The ultimate Styles pack for Capture One.
Work fast while maintaining complete control.
Tweak your look with our powerful Mod presets.
Color, Black, and White, Dynamic Range, Anything.
Quality processing and creativity for C1, GUARANTEED!
---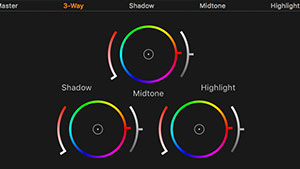 Powerful Control:
The Capture One styles system is comparable to Lightroom presets, but in Capture One, it's honestly more. Better mixing and layering, better color, no subscriptions. Get Mix and you turn on  Capture One.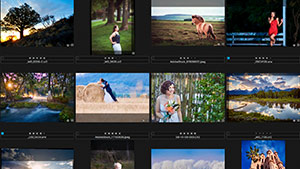 Batch, MIX, Blend: 
From one click wow to our famous mod presets, you have the control. Need to edit a lot of images fast? Use Mix on 1 image or 1000. Want to refine? Tweak your look without spending a lot of time and make it your own.
What's this Mix Do?
Mixology is the ultimate style pack for Capture One. A powerful collection of tools that holds something unique for every photographer and helps you edit faster and better. Apply one click effects, mix styles for unique looks and batch process without a hassle. This creative collection is a one-stop shop for C1 users.
Try Mixology Risk-Free.
Download Mixology and try it yourself for a week or two. If you're not satisfied let us know why within 30 days and we'll fix it or give you a full refund. We should warn you, these tools are rock solid and returns are rarely asked for, we just want you to know you can be confident in a company that stands behind it's products.
Why Capture One? Why Mixology?
More photographers are switching away from the subscriptions, to raw tools like Capture One. So when people starting asking for us to make tools for C1, we listened and we took the time to make something amazing. I've spent a lot of time in C1 and I'm impressed. Frankly, it has better color, runs faster and is better maintained than Lightroom. So whether you're a veteran user or a switcher, Capture One helps you get the most from your files and Mixology helps you get the most from Capture One.
---
GREAT!
---
I have your lightroom presets. They are GREAT!
The Best
---
Ready to get rid of all other actions. They just seem in the way!
Best actions!
---
This is amazing! Best actions I ever purchased, crystal clear explanation how using the actions. thank you Gavin ...
---
For professional photographers, Gavin Seim's plugins are, hands down, the best choice. The Power Workflow pack is terrific for cleaning up and color correcting your photos
Blown Away
---
Heather and I had the pleasure of getting a copy of Gavin Seim's latest video workshop "EXposed" and we were totally blown away. We've seen so many video workshops lately on everything from lighting, to business, to workflow and what Gavin has put together really stands head and shoulders above so many others in terms of content and quality
Wonderful!
---
Gavin, these are wonderful. I was so impressed with Lumist that I had to get Alchemist too. I use both sets every time I work in Photoshop. They make good images even better. I'm amazed at what these sets can do. Recently I used the Pura skin brush to take some extra wrinkles out of clothing. Works great on everything! Alchemy eyes and the tooth brush also have many interesting uses. These are fantastic tools!
Try More Examples:



Want some examples Just move the sliders below to see what Elegance 3 can do!
Who is Seim?



Seim is an award winning Master Photographer and educator constantly strives to understand and share subtleties of light. He's a master of Lightroom and workflow loves quality. Back in 2007 as LR was getting started, Gavin released Power Workflow 1. Since then, he has designed a wide array of Actions and Presets as well the Award-winning EXposed Light Workshop.

All images and content, products and information copyright Seim Studios. Adobe products required to use this product are not included.
[xyz-ihs snippet="ViewCart"]