[social_share/]
The Ultimate LR Presets:
Subtle, refined processing with vivid details and film-like artisan quality. Speed like a European sports car, technique like the masters and a splash of retro, makes Power Workflow3 the must have Lightroom Presets for EVERYTHING.
"SUPER" Series V2 Auto corrections.
Classic color and b&w processes.
Light Magic presets for bad situations.
Xi Presets. Leave the basics & go deep.
Mix and match for infinite effects.
Refined organization. For FAST workflow.
70+ presets for LR 1-5, Mac & Win.

Other stuff you'll love – Color Fantasies 2 | Silver Shadows 2 | EXposed Light Workshop
"IN LOVE WITH PW3″ Maggie, Hayes Photography

"I've been using your Power Workflow since version 1, but you've really outdone yourself with version 3, it absolutely rocks! Dennis Bouman.

"I get so mad at myself when I think about all the money I wasted on other LR presets before buying yours. Oh well, no more!"  Karen, Johansson Studio

More user raves below…
PW 3.51. Below are a few details that will help you better understand what's included and how you can use it for your own style. Also note that as in all Gavin's LR develop collections, clicking on any category preset will reset Develop settings, while leaving crop and local adjustments alone.
Category 1 — Essentials: Super Series batch tools and vignettes.
Super Simple 2: V2 of this effective batch correction. Not fully automatic, but gives a balanced snap and some basic corrections. This is a lightweight batch correction. One of my favorites for getting a workflow started.
Super Hero 2: Full auto correction. Exposure, brightness, WB, the works. Uses the LR algorithms for basic auto settings, then goes a step beyond. No auto correction is perfect, but Super Hero is rock solid.
Super Natural 2: Just like Super Hero, but without Auto White Balance. Super natural leaves your WB as it is while auto adjusting the rest.
Super Powers 2: Another auto preset, but with some extra magic in the color tones and a built in vignette. Just try it.
Super Satin 2: A fully automatic black and white effect. A great way to batch conversion from the grid mode.
Super Vintage 2: The last of the Super series. An automatic vintage tone.
Dark Vignette I: Gentle edge darkening effect.
Dark Vignette II: Medium edge darkening effect.
Dark Vignette III: Bold edge darkening effect.
Bright Vignette: A general edge lightning effect.
Clear Vignettes: Removes all vignette settings.
Lens Correct Auto: Applies Automatic lens specific corrections.
Instant White Balance: Applies Auto White Balance.
Category 2 — Color Basics: A wide variety of color effects. From basic boosters to vibrant color blends.
Fix the Flat Xi: An Cross Independent preset for adding a general snap while leaving essential settings, contrast and above entirely alone.
Naturally Mild: A general tone effect. Fairly low contrast. Not for every scene, but easy on the eyes.
Heritage: A classy color tone. Uses a very light split process that also casts a nice color hue on the scene.
Simply Classic: A classy gently warm tone effect. Good general use preset, especially for outdoor portraits.
Nature Dust: Designed for nature scenes. Adds vibrant color and snap, but not over the top. Also works well on some other scenes.
Portrait Power Xi: A gentle portrait effect with a slight softening of portrait color.
DreamScape Xi: A soft smoothing effect great for skin. About as soft and smooth as you can get without heading into PS for actions.
Classical Fashion Xi: An Xi effect in a bold appealing color tone. Give it a try.
LOTR: Can you guess what it stands for? This is a great fantasy effect. Easy and gentle.
Ultra Color: A quick general effect for bold vibrant colors on just about any scene.
Intensity: A bold snappy effect for making scenes POP. This can be very effective on the right image.
Intensity Bright: A bright version. May blow some highlights, but can be great for high key. Just use with caution.
Simple Polarizer Xi: Make your skies richer and your scene more vibrant. This Xi effect leaves essential settings be.
Polarizer X: Takes polarization a step further with dynamic range and vibrant colors. Great for landscapes and more.
Hawaiian: Based on my early classic, but refined and more versatile. Hawaiian is a snappy faded fantasy effect.
Island Fantasy: Another fantasy effect. A bit more subdued than Hawaiian, but still bold and seductive.
Sultry Passion: A vibrant key effect with a delightful color tone. This one is gushing with passion.
Velvius: Inspired by film, Vevius is a subtle yet powerful tone. It's great for nature scenes, but try it elsewhere too.
Faded Classic: A gentle vintage faded effect. Low saturation and contrast make this a great vintage. Just don't overdo it.
Bleached: This snappy bleached effect is vintage with a bit of modern thrown in.
Ultra Sport: Vivid clarity and dynamic rage. Ultra Sport is great for action scenes and beyond.
Hyper Active: Vivid clear but with a twist. Bring out dynamic range. Bold and vibrant. Use with caution.
Reception Light Magic Xi: Magic series is all about balance. This is perfect for smoothing that ugly yellow light we often get at receptions.
Flash Light Magic Xi: Flash can be great, but sometimes that deer in the headlights look sneaks in. This can help balance things out.
Harsh Sun Magic: Harsh sun is generally the worst light to shoot in. Sometimes you have no choice however. This will make it look better.
Equalize I: An intense EQ effect for balancing out contrasts and tones that are too much.
Equalize II: A slightly milder EQ effect for balancing out tones and dynamic range.
Category 3 — Black & White:Monochrome processes. Start with a BW preset, then apply toning if desired.
Black & White Xi: A simple effective B&W conversion.
Snapped B&W Xi: Nice and contrasty, this monochrome will give you some POP.
Angels Kiss: A slightly soft black and white effect. Great for babies, romance & more.
Black Pearls: A vivid black and white with dark rich shadows.
Pushed B&W: A very high contrast B&W effect. Gives a nice bold tone.
Mono Light: An easy everyday B&W effect for most scenes.
Faded Film: A low contrast faded look monochrome effect.
Essential Infrared: Great general use IR effect. Bold and contrasty.
Shadowed Infrared: A darker more moody IR effect. Very effective.
Day Song: A channel process B&W with vibrant overtones and rich blues.
Golden Sepia Xi: Apply to any B&W conversion for a nice golden brown tone.
Bronzed Sepia Xi: Apply to any B&W conversion for a milder classy sepia.
Silver Dust Xi: Apply to any B&W conversion for a unique silvered warmth.
Category 4 — Color Benders: Bold color processes like hues, channel mixes and deep split tones
Passions: A warm process with a purple hued split tone.
Sunday Picnic: A warm cross process that's really compelling.
Golden Sun: A very warm split tone process. Turn up the heat.
Cross Light I: A high key hue bending effect. Snappy yet subdued.
Cross Light II: A cool morning feeling cross processed tone.
Forest Magic: Like a cool sea breeze. A gentle cross process.
Autumn Color: A very warm effect with a bit of grunge . Can be very neat, but don't overuse it.
Summer Daze: A gentle warm tone. Think summer evenings and Apple Cobbler.
Mermaids: A cooling effect designed to balance underwater scenes. May fit some above water.
Fallen Petals: A unique faded look with some interesting color twists under the surface.
Weeping Moon: Cool tones and bluish hues will make you think of a moonlight walk.
Olde Worlde: This bold cool tone vintage stands alone. Use it as a spice on special scenes.
The 400: An early effect remastered. Shadowy faded tone with a bit of grunge.
Lakeside Afternoon Cp: A channel only process effect with gentle color toning and hues.
Category 5 — Utilities:Things you use last. Sharpeners, noise reduction, detail processes. You can add these at any time and they'll leave other Develop settings alone.
Clean & Sharp: General use noise reduction and sharpening.
Razor Smooth: A smoothing effect using noise reduction and sharpening.
Sharpen Basic: General sharpening.
Sharpen Heavy: Heavy sharpening.
Noise Basic: A general medium reduction.
Razors Edge: A sharpening tool that gives sharp defined edges without adding heavy artifacts.
Film Magic: A blend of NR, sharpening & grain for a subtle organic film effect. Add it last after all other effects.
Preset Types…
Included in the structured order of PW3 are notations on certain presets. These notations show things about a given preset and help you know which effect to use and save you time. Here are the different types of presets you'll find in PW3
No Notation: Presets that don't bear one of the following notations are standard effects. These generally leave exposure alone, but may use any combination of other settings to achieve their effects. They can be mixed, though any setting defined in a preset overwrites the same setting from previous effects. Remember, if you get a combination you don't like, just use the Reset Presets.
(Xi) Presets: XI noted presets are tone independent. As in Gavin's other LR collections, Xi presets leave all settings above the Clarity slider completely alone. This is useful to know if you have an image that has already had tonal adjustments, and you want to leave those. Of course, you can also apply these to images that have had no previous adjustments as well.
RAW Reference Files.
It's great to have some base reference files to try effects and experiment on. PW3 includes a full 5D MK2 RAW file from Gavin. He selected it as versatile test subject and aid to help gain a better understanding of the conversion process. These cannot be used in your own portfolio, but they are great to experiment on.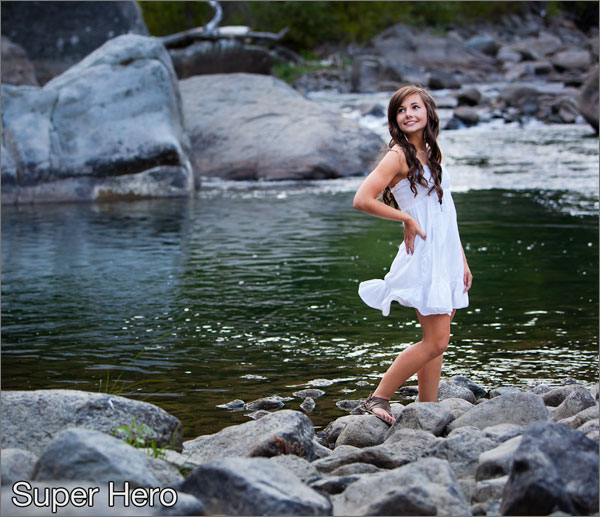 - Mouse over for before after images -
Gavin Seim on PW3: "PW3 represents a lot for me. With each version the bar goes higher. The level of refinement in PW3 is beyond anything I've made. It represents years of refinement and experimentation. Every effect is either new, or remastered for better results and versatility that will make the perfect edit happen faster and with more choices than we've ever had" – Gavin Seim | You can learn more about Gavin here. You can also view his pictorials here and his portrait work here.
Features of the Ultimate LR Presets Collection:
Gavin is a twenty six year old photographer and educator who's spent over a decade understanding the subtleties of digital. He's a master of LR, as well as efficient refined digital editing and fanatical about quality. Back in 2007 just as LR was getting started, Gavin released Power Workflow. Now Power Workflow sets a standard for a definitive toolkit that every photographer should have. It's the backbone of an editing system that's subtly refined, yet insanely powerful. Power Workflow3 stems from years of tweaking and getting under the hood in LR. PW3 is the king of LR workflow toolkits.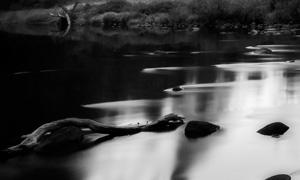 Quality:
Few are as passionate about image quality as Gavin Seim and PW3 was designed with that in mind. It's a toolkit that's versatile and adaptable to any situation. A toolkit for giving you creative, efficient, artisan quality at your fingertips.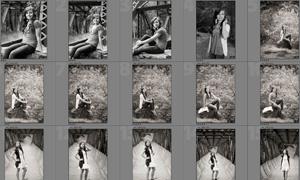 Workflow:
Fine art or a a wedding finished in just hours. From large batches to single images. PW3 is an organized system that leads your workflow. It's a collection with not too many and not too few and gives your photos a look you need, in the time you have.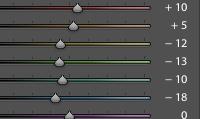 Balance: Over 70 refined tools that will keep you creative and efficient. Used alone, or with Gavin's other collections, PW3 is a simple powerful kit that gives you control. From automated corrections, to silver, cross processing, color, details and beyond.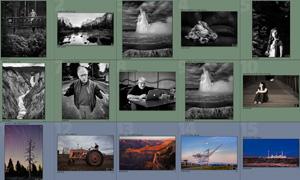 RAW, JPEG, TIFF, PSD: Many presets don't work properly on multiple image formats. LR deals with a RAW very differently from JPEG or TIFF, so an effect made for one, may work poorly on the other. PW3 solves that by including two complete sets of presets. You'll get one set for RAW & DNG and another for JPEG, PSD & TIFF formats.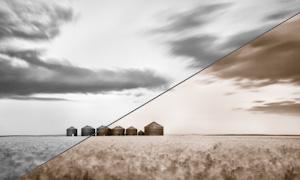 Infinite: Mix, match and adjust for the perfect look. Batch correct images, then add color effects, try some vignettes or film like grain details. Presets can be used alone or blended together for endless possibilities. If the mix goes too far, click the instant reset buttons that return files to default without altering crop or localized corrections.
SUPER Series II" is a group of six amazing batch presets. PW3 takes automation a way beyond the Auto Tone button. The new Super Series is more subtly refined than ever, allowing you to edit one or thousands of images at ounce with amazing results. Find your favorite SUPER preset and apply it to your batch for the beginning of a great workflow.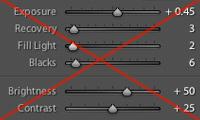 Xi Presets: PW3 includes the new Xi effects that work independent of basic tone settings. All PW3 presets are all designed to alter only settings they need to, but Xi takes it further, only effecting settings below the contrast slider. It's the new way to add color tones and other effects without altering basic settings. Learn more in the details dropdown.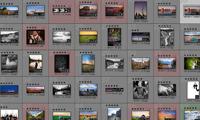 Light Magic Presets. Along with loads of new effects in PW3, you'll find the Light Magic presets. Some situations are just hard to deal with on the go. Harsh sunlight, reception halls. There's no effect that will fix every bad situation, but Light Magic addresses critical issues. Apply a LM preset to problem images and watch magic happen.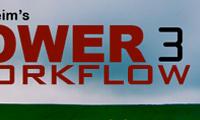 Upgrading. PW3 completely replaces Power Workflow 1 and 2. If you own a previous version you can get a special upgrade price. PW users have been sent upgrade discount codes, but in case you didn't get one, don't hesitate to contact me. As always, in version updates are free. As PW3 is made even better, you'll be able to take advantage of it.
 "Just wanted to say I bought your Lightroom presets. I've downloaded a bunch of the freebies off several sites, some were OK most were not. Yours are my go to for near everything now." Matt Z

"You have the very best Lightroom Presets and they have reduced my Lightroom 3 workflow significantly" Hersul – Hersal & Lisa Photography

I absolutely LOVE your Lightroom presets and use them EVERY DAY!!!!! Thank you so much for helping me streamline my workflow and make my images really have impact." Goode Dethero Photography

"Hey, just picked up power workflow 3…. Amazing! Wish had done it sooner" Jason E

"The best LR workfow presets ever" Jonah

"I'm a photographer here in Ireland and your Lightroom Rocks! I'm spending less time on the computer, have my weddings wrapped up in record time and as easy as pie. Thanks for freeing up my time to get back to shooting." Russell, Pritchard Photography

"PW3 is a fantastic collection" Connie G-T

"I love these presets and CANNOT live without them" Kristy, Kristy Horne Photography.

"I

LOVE

your

presets

, they are so freaking cool"
Natasha Roos Photography

"Your Power Workflow presets are amazing. They have saved me so much time and money now that I don't need to sit in front of the computer trying to create timeless images one step at a time. I can now create these images with the click of a button" Michael Anderson Photography

"LOVE IT!!! especially DREAMSCAPE…. awesome"
Julian

"Holy smokin amazing, you really outdid yourself with this set, I shot this morning came home to your email, uploaded session, purchased presets, and pure perfection without having to monkey in photoshop 1 bit! AWESOME work, I love all the presets and can really see a difference from PW2″ Jen. J Louise Photography.
A few more examples from PW3. These images were converted from their Before state using only PW3 presets.

Mouse over samples for before/after views.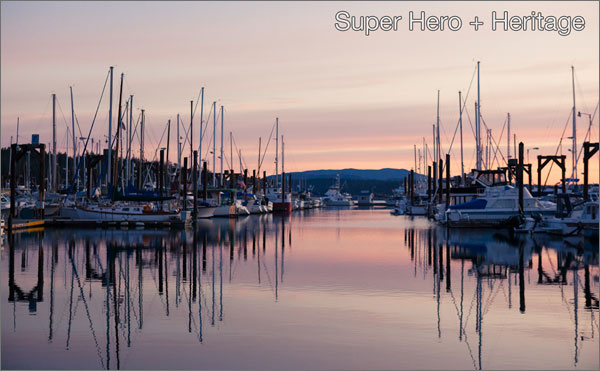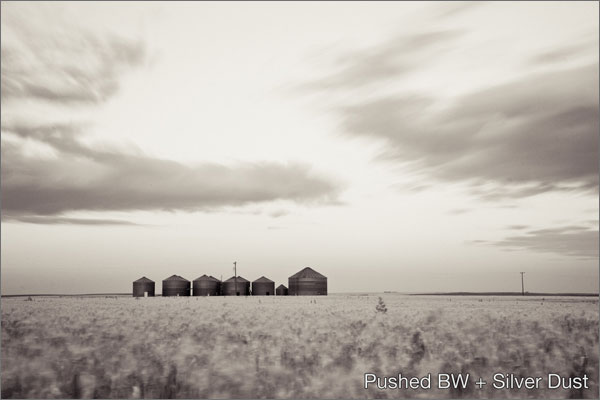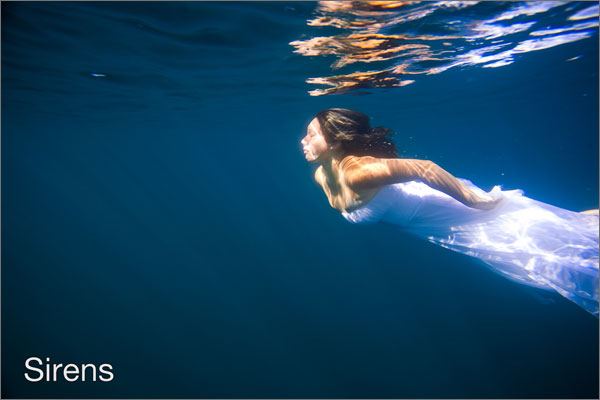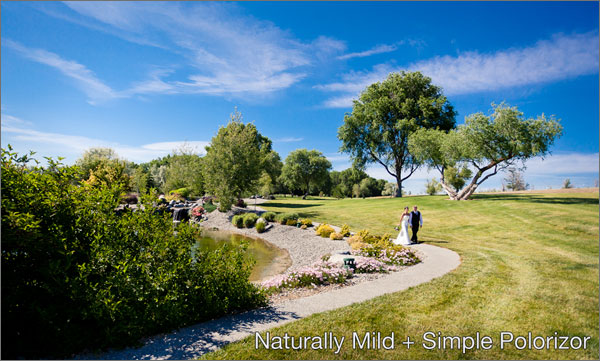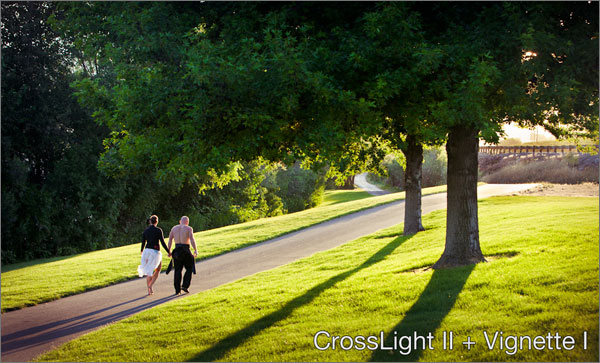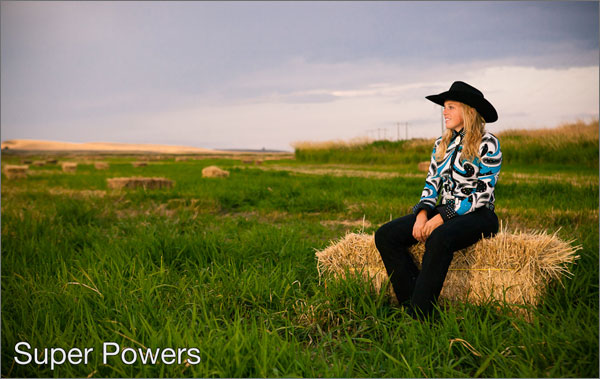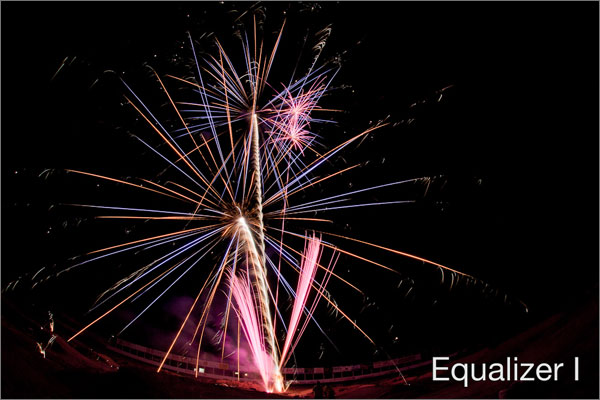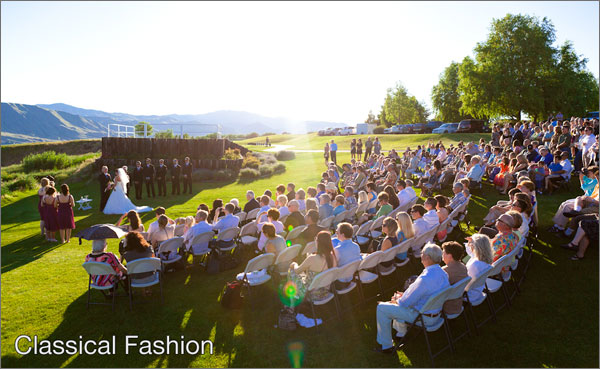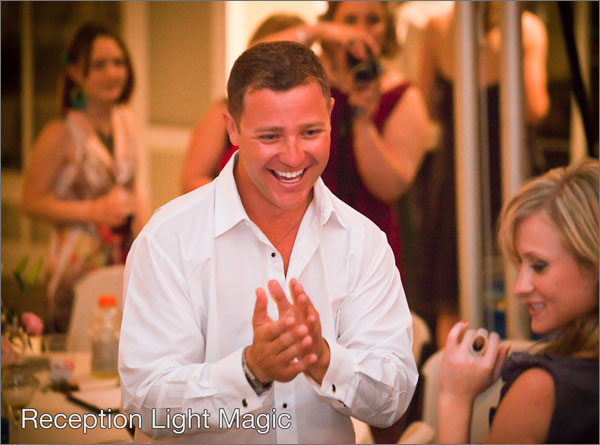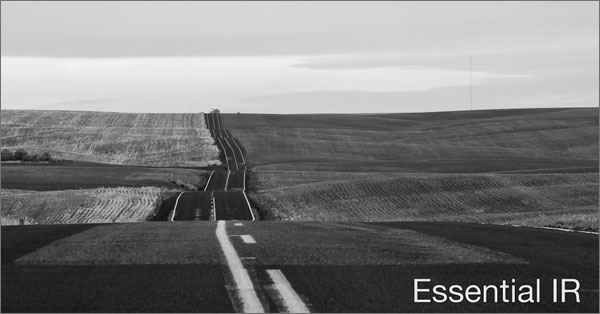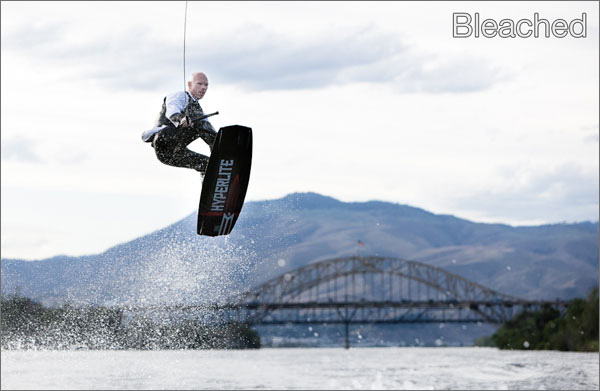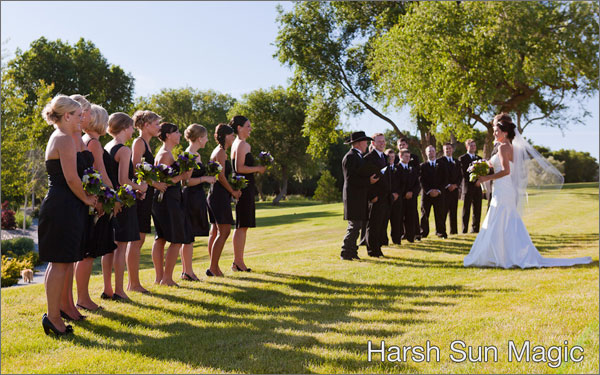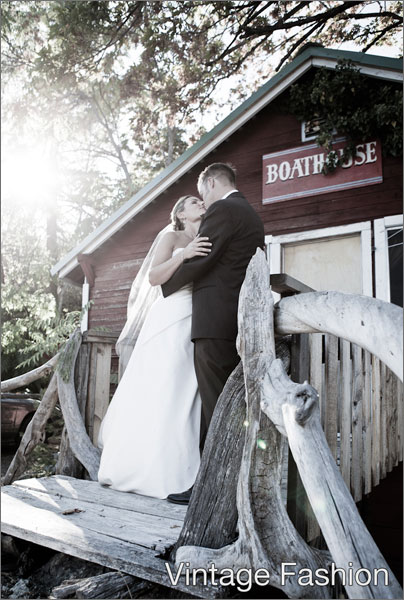 Have a suggestion, or need product support??
We want the system to work for you. Visit the help page for answers to common problem questions. If you have other questions don't hesitate to contact Gavin.

**Sales tax applicable in WA state. All images and content, products and information Copyright Seim Studios of Gavin Seim (c)
Current version, Power Workflow 3.51 (03/11/12). Adobe Lightroom required to use this product (not included)
More Great Stuff From Seim Effects...