Autumn Light Limited Edition Presets
Enhance Fall Color V3: Every photographer loves the magic of Fall. Autumn Light is our iconic LIMITED EDITION collection for Lightroom that's been on vacation on a sandy beach somewhere for a few years. Now it's back with a bang for a limited time. Autumn Light 3 takes the power of Autumn Light and remasters all of it with more powerful tones, dynamic and range cinematic fall color. It's sweet like golden goodness from colorful Canadian Maple.
LIMITED EDITION for LR and C1 and PS

V3, remastered with amazing blends and tools.
Epic beauty with easier faster edit and mod tools.
Perfect look with just a click or add a mod layer.


50+ presets that look amazing all year long.

Seim 30 day IRON Guarantee!!!
Download Autumn Light 3 for only $69


Or get both for only $10 more!
---
Our epic Limited Edition pack for 2019!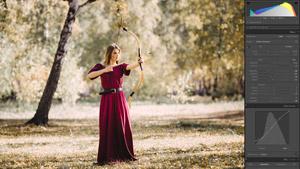 Easy cinematic processing in V3:
In version 3 we took these presets  to the next level with subtle use of curves, hues and cinematic inspiration that would take a you lot of time to tweak manually. Epic color with a click.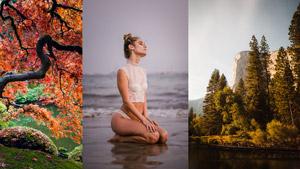 Epic results fast:
Whatever and whenever you shoot, the real magic of Autumn light is it's ability to bring out rich powerful images allowing you to easily get the feel you want and get back to doing what you love.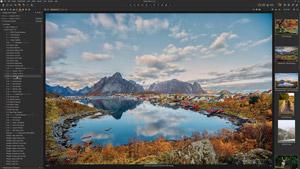 For LR and Capture 1:
Whether you use LR or C1, we've got you covered. Each version takes full advantage of the features in each app allowing you to get a creative edit fast and tweak it your way, every time.
What makes Autumn Light so good?
Seim is a certified Master Photographer with a passion for tone and color. His effects are carefully crafted to be as powerful and versatile as possible and give you your perfect look, not his. Seim's tools are designed for amateurs and experience professionals alike. Autumn Light 3 take that heritage of quality and make it even richer.
A note from the creator of Autumn Light:
Even in the warm parts of the world there's something special about the Fall.  The harvests, the festivals, the color. This 2019 edition is built on my studies of Hollywood, cinematic color grading and film. This time we went beyond the idea of leafy colorful photos. While Autumn Light 3 is perfect for that too, it digs deeper to channel the emotion and the magic of Autumn, and give you a collection that will work great on all kinds of images long after this limited edition collection ceases to be available. I'm proud of the beauty it brings out in photos and I hope you like it as much as me.
Gavin Seim
I really like the effects! Thanks.

Once again nails it with these with these new presets. Well worth the investment.

I love, love, love this Autumn Light preset. Worth every penny. I pulled a few out a few fall photos that were taken over the years just to play with. One click and Wow! thank you for creating this set.

These pre-sets are incredible. I LOVE them. Pick them up. You will not be disappointed.
Try them out!
Here's a few interactive demos of the possibilities from this limited edition preset pack.
Visit the Guide – To watch the install video and
learn how different preset types work.
Having trouble with your tools? Visit the help page.
You can also contact us, effects@seimstudios.com or phone, 509-754-5255