Save Countless Hours in Post!
Spending too much time editing? Want to edit images faster while improving your results, consistency and sales? Get ready for the ultimate photographers workflow. Get ready to master it today in this powerful 2 hour video workshop. Based on years of study, the Super Workflow takes on the foundations of workflow as it examines the methodology of processing and takes a project from start to finish, exploring how any photographer can adapt it to their own work. GUARANTEED!
Watch on your computer or download to your tablet!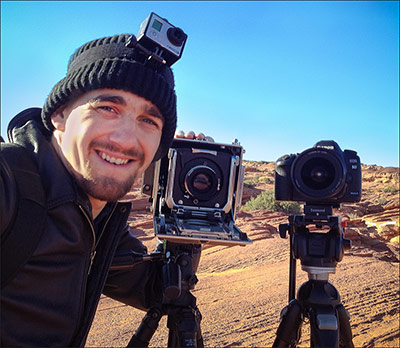 ---
Complete Download!

$89.00



---
Implement it TODAY!
Take the simple foundations of workflow by the horns. Seim has studied and refined workflow since the early days of digital. There's no need to learn the hard way. Super Workflow offers a system you can adapt to your needs.
Lightroom and Beyond.
Many of us use LR and no matter what version you use, you'll learn something new. But if you use a different system like Aperture,  Capture One or Bridge; the principles of the Super Workflow work perfectly in nearly any environment.
Speed and Quality.
Seim teaches you how to understand the fundamental nature of a smooth workflow and use every project to better refine your process from camera to print. It's a truly complete study that will make you a better photographer.


Lightspeed Workflow
As a Workflow expert Seim has taught the principle of the Super Workflow for years. Now he's condensed every aspect of how we can edit better and faster into a single series that will pay for itself the first time you use it.


Better Results.
The Super Workflow is not about cutting corners. In fact your images, your consistency and your results will improve the more you use it because the Super Workflow is about combining speed with quality so you have more time for what you love.


A Speed Learning Course.
You'll not only learn how to edit blazing fast, you'll refine your skills to edit the very best images with more detail and refinement. All in  just 2 hours. You'll be saving time immediately.
Raves! Customers on Seim Workshops.

[like]


"If anyone here is considering the purchase, stop what you are doing and go buy this series. It rocks!"
Jason E, Eldridge Studios

"Finally!!! Someone gets down to the true nuts and bolts of photography!!!!!! It's not about just aiming your camera at something it's about LIGHT!!!" Mark W

Hi Gavin, after watching the workshop i really can say that it changed my look at the world of photography"- Raymond Gilis

"It's the best workshop I've ever downloaded!" – Shane O'Regan

"We were totally blown away… What Gavin has put together really stands head and shoulders above so many others in terms of content and quality" – Review, Dark Roux Photography.

"Gavin, Once again I have been educated by your teaching. You are a great instructor.  Keep up the good work!" – John & Shauna Warrick
Get Super Workflow today. It pays for itself tomorrow!

What You get in SUPER Workflow?
This is a speed learning workshop that takes in the complete picture of a great workflow. In two hours we'll cover a workflow that can be applied by any photographer to save massive time in post production. Super Workflow also goes great with Power Workflow Presets, which are designed with Speed Editing mind; yet it's a workshop that stands alone no matter what software you use. Here's some highlight of what you'll find inside.
A real session taken from start to finish.
Fast image handling from import to print.
Speed techniques for sorting and batch processing.
The Grid Edit for ultra FAST image correction.
Detail edits and quick refining techniques.
Preparing final images for proof and or print production.
2 hours of speed learning, covering the complete workflow.
Who is Gavin! –  Seim in an international award winning photographer and speaker who travels around the USA with the Super Camper and a sack of gear, hunting for light and sharing what makes it tick.
The Journey To Mastery: Seim has been studying what makes light shine since age twelve. More than fifteen years later he's more passionate than ever. Inspired by the masters, Seim always seeks to being efficiency and profitability weld it with craftsmanship and passion. Super Workflow takes on the idea of speed combined with techniques that will make your images better and help you understand your craft better, every time.