Alchemist
A New Era of Photoshop Actions:  Built upon a decade of Seim refinement in actions and retouching tools, Alchemist puts masters retouching at your fingertips. It's a complete and lovingly crafted action system for the complete photographer that allows you to mold light and color and make your photos perfect.
Now V1.5 with more power than ever.
Over 55 stackable tools for endless recipes.
One click WOW and AUTO MASK effects
Light overlays & brush tools for fast retouching.
Layers made easy with VERTICAL editing.
Detail tools for sharpening & retouching.

BONUS: Alchemist Training video!

An amazing collection, GUARANTEED!
Add to Cart.


Full Alchemist Collection $129




Get Alchemist in the ACTION Bundle and
SAVE (Expand for details)


---
Workflow Meets Retouching!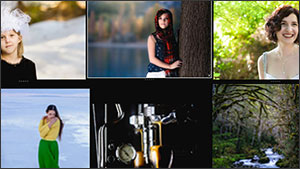 Seim PS Actions, Revolutionized:
Our biggest, best action set ever. Alchemist is THE Flagship Seim action set, and it is going to save YOU so much time that it will pay for itself almost immediately!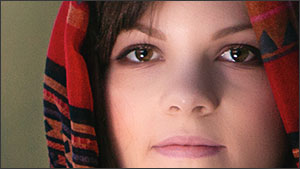 After Lightroom:
When you need those final touches, the things that Lightroom just isn't quite right for, that's where Alchemist comes in. Detailed, subtle, localized retouching. Need to enhance or dim sunlight in one particular area? We have an Action for that. We also have actions for color brushing, eyes, skin retouching, hair, etc.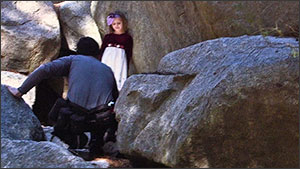 Retoucher's Training Included:
Now ONLY with Alchemist you get Gavin's Retoucher's Training video as part of your download. The knowledge contained here is, of course, invaluable for using Alchemist, but extends into any use of PS Actions.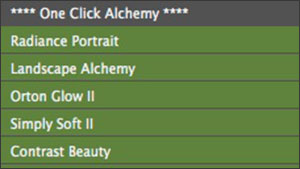 One Click WOW:
We went back to the actions that Started it all for Seim Effects, then took the very best, made them better and added more for a selection of one click glows, tones, and refinements that are fully layered and 100% versatile.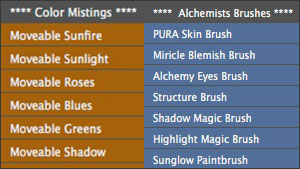 Color Mistings, Brushes Auto Masks:
From auto masking action to retouch brushed and magical overlays like sunlight that you can mix, blend and mod. Alchemist brings a new level of adjustable retouching to actions.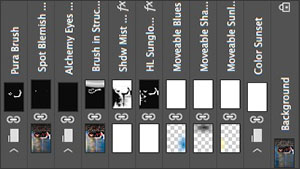 Stackable:
Every single action in Alchemist is layer independent and stacks with every other Action in Alchemist. With a few quick clicks, you can brighten eyes, improve light, brighten foliage, retouch skin and combine effects like never before.

A New Era for Actions.

Years ago, it all started here at Seim Effects with Hollywood Effects and Creative Essentials actions. They were used by photographers all around the world. Then Lightroom came and changed our workflow. But part of a great workflow even for the Lightroom user is the tools to master the image to perfection for that finished print. Alchemist takes the place of those and so much more. We took the best of our previous collection and made them better, then added so much more. With stackable light effects, more retouching tools and an action set designed to fit into the super workflow.
This collection was years in the making. We kept coming back, working on new tools, tinkering for a new approach on action that had the smooth feel of the Lightroom workflow and the power and pixel control that Photoshop offered. We realized that good tools are not enough. They have to be fluid. Most actions have to start from flat images, or throw away layers in the process. Alchemist brings truly stackable actions that work on the most complex layers image. Move to the top of the stack and run Alchemist, then let the magic begin.
Alchemist is for photographers who work in Photoshop. But it's also for photographers who use Lightroom or other RAW processing and are reluctant to go into Photoshop. It brings simple, deep retouching that picks up where Lightroom leave off but also brings a workflow system for those days you're working in Photoshop alone. No matter what you shoot or how you edit, Alchemist has your back.
<
Love'em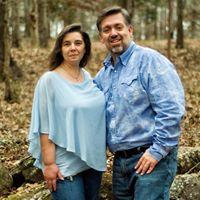 Happy as a clam!
I purchased a few days ago and am happy as a clam.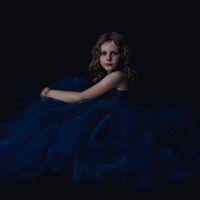 The Best
Ready to get rid of all other actions. They just seem in the way!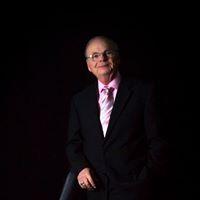 Nice work!
Gavin Very nicely done. I am a stickler when it comes to PS actions and as many of us know most are junk. But these are great. Nice work man. Love it. Will be writing about these soon.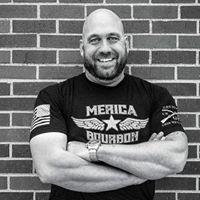 Sesnational
I have the actions and they are sensational. Every product that I have purchased from you from workshops, actions, and presets have been top flight! Sorry you have to deal with narcissistic pseudointellectuals who complain about your products when they have never used them.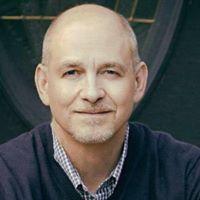 Wonderful!
Gavin, these are wonderful. I was so impressed with Lumist that I had to get Alchemist too. I use both sets every time I work in Photoshop. They make good images even better. I'm amazed at what these sets can do. Recently I used the Pura skin brush to take some extra wrinkles out of clothing. Works great on everything! Alchemy eyes and the tooth brush also have many interesting uses. These are fantastic tools!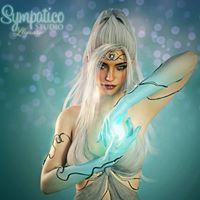 See The Alchemist training here:
The possibilities are endless. Here's just a few examples; drag the sliders to see them in action. — Alchemist works in PS CS2-CC (English)
What Tools Do I Need?

Our preset collections work in Lightroom and Camera Raw/Photoshop. Presets are all about applying a look to single or groups of images and being able to do so in a non-destructive manner.

PW6 is geared not only to allow creative combinations but also speed, quick fixes and details like sharpening and grain. It's our main preset collection and sits perfectly at the top of your go-to Lightroom tools. If you want a toolkit for everything that will help you work faster start with PW6.

Silver 3 is dedicated to amazing black and white. Most people that use Silver don't need other plugins. It allows for a huge array of processes for black and white that use the color information in your files to make incredible silver looks. That combines with tools for mixing tone, tint and more and allows for endless combinations.

Actions work in Photoshop. Sometimes people get confused about the difference between actions and presets. Presets are one layer deep and the best starting point for general workflow, color and tone corrections. Actions use layers and more advanced tools and can give richer and more finesse retouching. Our actions use vertical editing which means you can run an action with one click and can add more on top to keep advancing your edit. The possibilities are endless. Actions and presets together make the perfect workflow.

Alchemist is our ultra powerful retouching actions. It has everything from skin surface tools and glamour effects to color overlays and sharpening tools. All with an easy to use vertical editing style with layers and groups that can be ticked on and off and altered to give your image a perfect look with infinite combinations. Alchemist will take your retouching to the next level and save you time in the process.

Lumist: These game-changing actions are all about being a master of Light. They allow you to see the types and zones in your image with a click using the Total Map. Then you can select any zone and apply an adjustment manually or use one of the many effects for light, color, and style and apply it to the entire image or just the selected zones. It takes the power of luminosity making but makes it so much more simple, visual and powerful.

For detailed descriptions of all our products, check out the homepage.
Order 2 products and save 15% with code: BUNDLE or find more deals on the bundles page.
Who is Seim?

Seim is an award winning photographer and educator constantly strives to understand and share subtleties of light. He's a master of Lightroom and workflow loves quality. Back in 2007 as LR was getting started, Gavin released Power Workflow 1. It's now the backbone of an editing system that's subtly refined, yet incredibly powerful. Power Workflow 5 stems from nearly a decade of getting under the hood in LR. PW5 is the king of presets, GUARANTEED, or your money back.
**Sales tax applicable in WA state. All images and content, products and information copyright Seim Studios (c). Adobe Photoshop (r) required to use this product (not included). Join our Affiliate Program.
[xyz-ihs snippet="ViewCart"]