Muse exists because I was tired of limited under-editing; I wanted looks that are filmic, inspired and dramatic! Muse is the stop questioning your editing and start creating pack! Watch the video above for more...
Buy Now $69... Launch SALE ONLY $49
Rich cine style looks!
Get inspired with 30 one click MUSE looks that gives your image the richness inspired by cinema and art while maintaining a natural, film-like organic subtlety. Apply them seamlessly in LR Classic, LR Mobile or Capture 1.
Organic but unapologetic!
Enjoy the magic soft green, natural yellows and subtle skin and eviroment variations that are both natural and unexpected. We've taken your passion for beautiful processes that are bold and natural and the result is MUSE.
Good enough is not enough.
Add any MUSE looks or refine it using Xmods. Photo looking too punch because its from a mobile, aopply the Mobile Mod or the Natural Vurve Mod. need a bit more color, just click the Color Boost mod. It's eays to mis Muse way.
Don't edit BORING!
It's easy to over edit. But timid editing and color is something many photographers are falling prey to and MUSE is a straight up feeling inspired pack with potent use of deep greens, sultry skin tones and darkroom inspired mixes, it's made for portraits and street, but amazing on everything.
36 bold cinematic presets.
Epic looks without over-processing.
9 X-Mods for fast detail and tone mixers.

Works in LR 6+, LR Mobile, PS and C1

Risk free Seim 30 day IRON Guarantee difference is clear and visible
I wanted to drop you a quick note and let you know that I have compared Hollywood effect actions to some of the best actions and plugins and every time it is no comparison. I use on one suite 5.1, as well as actions from several other companies. The cheapest action set was 200.00 and they do not compare to the actions in Hollywood effects. I use Porcelain retouch on almost every portrait, it's natural and beautiful. I've done the comparison and if anyone wants to see the difference just ask it's clear and visible. for portraits Hollywood effects is better then anything I have tried and a fraction of the cost, thanks for making such great products I'm a huge fan. Thanks.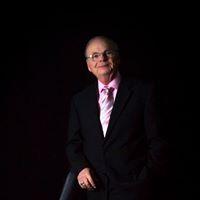 The Best
Ready to get rid of all other actions. They just seem in the way!
Muse says... screw under-editing and exite me!
Muse makes no apologies for pushing limits without looking stupid and over cooked. It brings sweet darkroom and Hollywood inspired looks, rich but natural colors and makes edits real and epic!
Unlike the film days, digital Cameras are designed make plain images that are editable, but not yet finished. Sometimes the hardest thing is being unafraid to edit all the way!
Stealing the emotion and soul of our subject is both more amazing and harder than ever. MUSE is a pack deisgned to bring powerful inspiration and simple images grading processed with beautiful haunting looks that look amazing and are other over edited, nor timid.
More packs you'll love. Get a bundle and save...
Natural HDR 3 is a toolkit designed to extract dynamic range without being nasty, overcooked HDR.
Silver 3 is dedicated to the art of helping you convert digital images into the perfect black & white.

Want more for an even better price? Check out the bundles page. If we sell it, it's here in a bundle at an incredible value!