Workshop – Raise the Bar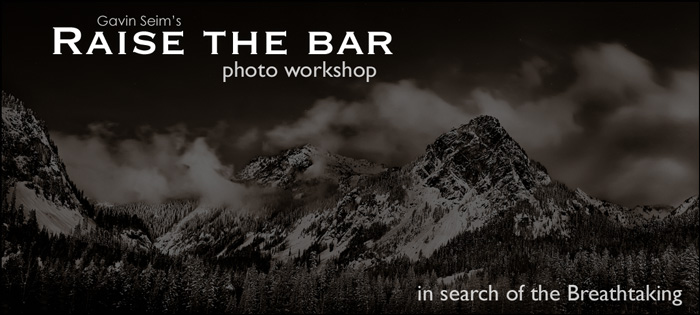 Raise the bar is a thought provoking workshop that takes on the very core of our photography and asks us to demand more. This short but interactive evening with internationally recognized photographer Gavin Seim will look at the state of our industry, concepts we can harness to make our images better, and ideas to Raise the Bar. No matter what genre you photograph, YOU can Raise the Bar.
[like]
A look at where we've come with photography.
Demand more. Why we need to train.
The Six Keys to Better Image Quality.
Quantity is not quality. It just isn't.
How we present art and portraits.
A brief look at light, tone and pixels.
Roundtable and questions. Lets talk.
Up-Coming dates..

No currently scheduled dates. Contact to book.

If you're with a group and would like to have Gavin visit with this lecture, please get in touch.

If you have questions please contact Gavin – effects@seimstudios.com, 509 754 5255. You can also join the newsletter (right) and the FB page to stay up to date with the latest tips and announcements.
About the presenter.
Gavin Seim is an award winning photographer and owner of Seim Studio's in Central WA, where he focuses on high end wall portraits and fine art pieces and education. He's the maker of Seim Effects editing tools, the host of the Pro Photo Show and the guy behind f164.com.
A twenty six year old dynamo, Gavin has nearly fifteen years of experience behind the lens. He's energetic, passionate and known for cinematic high images, large wall portraits and refined digital workflow. In between studio work, Gavin takes his wife and two children on road trips, exploring, making images and teaching workshops to throughout the US.
Gavin's work has been featured in venues such as Rick Sammon's Digital Wedding Secrets, leading imaging podcasts, Venue magazine, The Good Life, the PPA Loan Collection and Professional Photographer Magazine. Gavin loves experimenting with new ways to leverage light and pixels. Attendees have come from as far as London for Gavin's workshops. He's passionate about making images as perfect as they can be and he understands how to control image and presentation quality and on a deep level.
"Photography has become so saturated that vendors are starting to ask, What's up in your industry? Everyone says they're a photographer. This can't last. When even the those working for free can't get work. You know something's going to change. Quality and time will level things out. It's time to Raise the Bar"

The only shame in being inexperienced is if you pretend you're an expert.

If cell phones can make "good" photos, then serious photographers need to make breathtaking ones. Every time. Raise the Bar.

I'd rather be improved by honest criticism than ruined by false praise.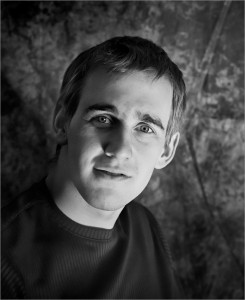 Gavin Seim on Raising the Bar.
Raising the bar is something that's not happening enough in this digital age. We have amazing tools at our fingertips and most don't even understand the basics of what's happening under the surface of those tools. There's more photographers than ever, but less appreciation of quality. Sometimes it seems that art is becoming something of little value that's just shared on Facebook, rather that true craftsmanship and quality.
It's harder than ever to be a photographer. Back in the film era, image making was harder and more costly. But today "good photos" are everywhere and good isn't good enough. We have to become better craftsman and raise our standards to once again excel over the norm.
Millions of "good" photos are made everyday". So how can we expect to be paid if what we make is merely a "good" photo. We need to make something amazing. To do that I say we need to practice our skills and train to perfection, much like an Olympic athlete, but behind the camera and in the digital darkroom. We need to Raise the Bar.
The Raise the Bar workshop is simple and to the point. It's an honest look at what we're making today, what we could be making and a sharing of ideas on how to make our work better. It's not meant to point fingers but to challenge photographers that want to be serious craftsman to raise there bar and produce something breathtaking.
This is a workshop for any photographer or digital artist of any experience level who's willing to be challenged and become something more. No matter who the class is made up of, the goal is to get us thinking on how we can masters of our craft and walk away with new ideas and inspirations.
Things people have said about Gavin's workshops…

"Thanks for the workshop, it was absolutely fabulous (aside from that crazy northern accent!" – Megan Huddleston.

"I just took Gavin's HDR class and it was great! I felt there was a perfect balance of classroom learning and going out to shoot. The others in the class were wonderful to work with. It was nice to be in a classroom setting to be able to collaborate with other photographers as well as stretch my creativity when shooting the same subject as 6 other people. I would totally recommend taking a class of Gavin's if you were ever thinking about it. He is easy going, attentive to the wants of the students, and is great with constructive criticism. – Molly Nickles

"Good times and learned a lot" – Maureen Gorman Leary
A sampling of Gavin images. Click any to see a high quality version. Visit Seim Studios see Gavin's latest projects or or f164, for Gavin's fine art journal.
_______
*exact location is subject to change. Costs are subject to change at any time. Booking locks in current price. In the event the presenter becomes ill or otherwise cannot attend, a replacement will be sought. Should the workshop be canceled, damages are limited to a full refund of payments made.