Copied but not imitated: Lumist took Luminosity masking merged it with the brilliance of Ansel Adams zone system to make the industry's most powerful and simple tool for tone control. Other complex panels and tools have tried yo copy it, but none are like Lumist.  Now Lumist 2 changes the game with that easy retouching combined with the new LIVE TONE system.
LIVE Map 2: See and edit tones in real time.
Tone Select Perfect Mask lets you edit perfectly.
Luma Painters color & light actions with auto masks.
One Clicks: Creative actions to make your images pop.
Silver Essentials: Amazing B&W with Zones
Works in Photoshop CS5-CC English, Mac or Win
Iron Guarantee.
add to cart

$129 $99




Get Lumist & Alchemist and SAVE BIG (Expand for details)


Cart button opens secure window<
---
Luma, 
Retouching and 
Zones Made Simple.
Live Tone Map:
The Total Map changed the way we edited images and gave us deeper insight into our light. With the new, faster Live Tone, the Total Map updates in real time as you work. It works exactly like it sounds. Lightened your image? darkened it down? Live Tone shows your changing tones so you can decide how to use them.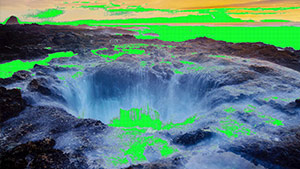 Perfect Select
:
 With these tools, you can choose any part of the light and apply it instantly to any layer, group or intelligent effect. Select Zones, skin tones or colors and apply effects and layers fast with the beautifully designed non-destructive vertical editing system developed to give you better results.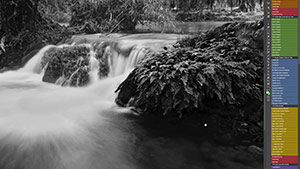 Effects, One Clicks and Silver:
The next generation of Lumist's Color Luma. Detailed color control for specific areas of your image. Live Tone showing that one spot that is just a bit off? Luma Painters can fix that, no problem. Need actions for Silver? Or maybe a quick, powerful one click? All here, and you are gonna love'em. 
Lumist V2.3 update, now with Live Map 2. It's the simplest fastest tone map we've ever made V2.3 is a free update for all  Lumist 2 owners. Check your inbox for the update email or your original download link to get 2.3. You you have any trouble or never received a V1 to V2 upgrade code, just email us, effectsseimstudios.com
No Photoshop user should be without this.
There's no action collection in the industry more intricate then Lumist. But you would never know because it works seamlessly. What started as simple effort, trying to better map and visualize tone, resulted in Lumist 1. Lumist 2 is a system in itself, allowing a level of simple, intuitive control over tone that we've only dreamed of until now. It's what Photoshop should do already, but cannot. Lumist 2 uses zones to give you visual feedback on your light, helping you make better images in camera. It also allows you to manipulate that light in real time whether it's with portrait effects, color tones and overlays, burning, dodging or perfectly masked curves and levels layers that effect only the parts of the image you want.
Lumist 2 is a complete system. But it doesn't stop there. Whether you use a Lumist action, make your own or apply any other layer, Lumist can see your tones and let you mask and make creative edits and controls on everyone. Lumist 2 takes Zones, Luminosity masking and Photoshop and makes them what they were meant to be all along.
Like all our tools, Lumist 2 is guaranteed. Try them out for at least a week and if within 30 days you find Lumist 2 does not work well for you, we'll exchange them for something else or give your money back. It's part of our old-fashioned service and Iron Guarantee.
I have to battle to overcome the feeling that I am cheating in some way when I use the actions because it is so easy to use and oh so effective.

Wow another great tool Gavin! Time to revisit a few images for sure!

What an amazing set of actions. I just started playing with these and am totally blown away by the results. Beautiful!

i bought Lumist a few weeks ago. And wow it has really been a great tool in Photoshop. If you pay attention to tonal levels and want to make quick powerful action adjustments by selecting tonal levels rather than the blunt tool of luminosity masks you will love this set of actions.

This is amazing! best actions I ever purchased, crystal clear explanation of how to use the actions. thank you Gavin ...

Bought Lumist a while back and have been just too busy shooting to do any serious post processing. Finally got around to it last night and WOW! This is certainly a game changer. Will be interesting to go back to old photos and see what I can pull out of them. Looks like I'll have a lot of reprinting to do in the near future. Thanks for all your hard work Gavin.

---
Lumist 2 quick start guide: 
Learn how easy Lumist is to use. Go here for the Lumist playlist on YouTube and more videos.
Lumist 2 advanced tone control:
Learn advanced techniques for even more control in Lumist.
Go here for the Lumist playlist on YouTube and more videos.
---
---
— Join our affiliate program and earn 20% of each sale you send our way —