A unique educational documentary - PHOTOGRAPHICS is a miniseries over 9 months in the making – It's a film that takes to the open road and dares to ask the question – What Makes a Great Photograph? – And then dares to answer it!
Coming 12/12/13 | Pre-Order PHOTOGRAPHICS & SAVE 40%


Instant DOWNLOAD, $59.00 Pre-Order JUST $39.00
(Includes full 720p videos (approx 8 GB) Nov 2013

Blu-Ray + DVD + Instant Download, $79.00 Pre-Order JUST $59.00
Free US shipping -  DVD's scheduled to ship Dec 2013

____
Cyber Week Special 21% OFF - Enter promo code: THANKSGIVING
ProductionUpdate: The Kickstarter project finished and we're on the final leg of the journey, getting hands on with image making and learning what makes it tick. But it's not Just Gavin. We're asking other masters the question, What Makes a Great Photograph? Take a Journey through what has made the greatest images in history. Pre order and get the film on release day. Can't stand the wait? Check out the prequel, EXposed. It recently won a 2013 HOT ONE award from PPA – FALL Production Update – Follow our Road Trip Journal.

What Is PHOTOGRAPHICS and WHY should every photographer see it?
If you love photography, art, what makes it tick and hunting for ways to make it better? Then this film is for you and it's like nothing you've ever seen.
Gavin Seim is an award winning photographer and producer of the award winning EXposed series that studies light and exposure.
PHOTOGRAPHICS takes on art in a way that no film has done. It looks deep of at, composition, history and of the nuances that have made the greatest photographic artists in history shine. A journey over highways and byways of America, of photography and history itself.
Experience the beauty of stunning light, landscapes, people and time, in a film that's part education, part discovery and a lot of fun. Join an epic American road trip that dares to ask, What Makes a Great Photograph? And then dares to answer it!
From guests like Rodney Lough Jr. and other renown craftsman, to epic vistas, history and deep study of what makes photos great, PHOTOGRAPHICS is shaping up to be the best photography series you've ever seen. We hope you'll join us.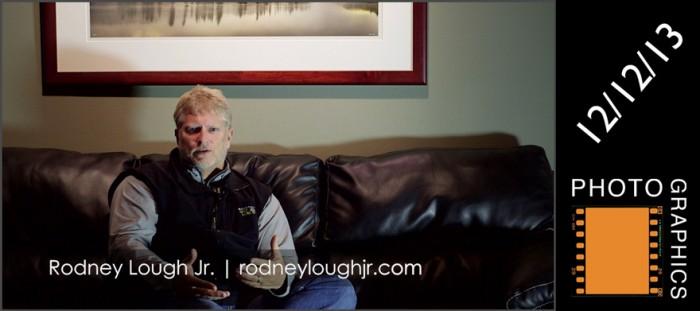 Roads we'll travel in this epic miniseries…

- Photography's Amazing History:
Fined our where we came from and why it matters in a overview of photographic history that will have you seeing images in a new light.
– The Depths of Composition:
From little known compositional concepts that have helped define hundreds of years of art. From space, line, tone and frame, to perceived space and use of the horizon. Experience what makes a perfect composition come alive and learn from the masters of history.
- Where Science Meets Art:
Photography is born is science and when we take that side by side with the art and subtleties that make a stunning image we'll come that much closer to the question – What makes a great image.
- Light of the Masters:
From Renaissance painters to master photographers that set the stage for a new era in art. We'll look at woks that stand apart and guide us to a deeper understanding of how refined images are made, how light, tone and color can carry the senses anywhere the maker wants..
– The Composition Color:
Color tells it's own story. It carries on a never ending dance with tone and composition and by looking deeper at color and how it can be used we'll better understand how to make a great image.
- The Motion of Light:
Motion real or perceived alters the way we see an image. We'll explore how motion is used to convey meaning, direction and depth.
- What Makes a Great Image:
The great question. Our goal is not an easy one and we'll journey thousands of miles and study art and photographs passing centuries of knowledge. Our goal is not to define rules but to understand the guides and help each one of us understand what make a great image.
___
An unforgettable miniseries that will make understand art and photography like never before and have you walking away with new challenges that will shape the way you make and see images for the rest of your life. Pre-Order above.
Film Approx length 4 hours, NR – Available formats:
Download 720p:
DVD 480p + DL:
BluRay 108op + DL:
Blu/DVD Combo + DL:
More Great Stuff From Seim Effects...