Rival the Masters!



Do you ever look for what's missing in a photo but can't quite pin it down? Seim has taken the techniques that  mater photographers spent lifetimes building and simplified them for you! The mechanics of great images should be elemental. So we made it so. This is a workshop from  master photographer Gavin Seim that dares to ask the question, What Makes a Photo Great? – Then dares to show you.
In his new video workshop series, the renown photographer from the award winning EXposed series and special guests teach you the artistic depths of photography simply but beyond basics. From composition to line, space and the nuances of what makes great art. Whether you're just getting started or a master yourself, Photo Perfect will perfect your skills.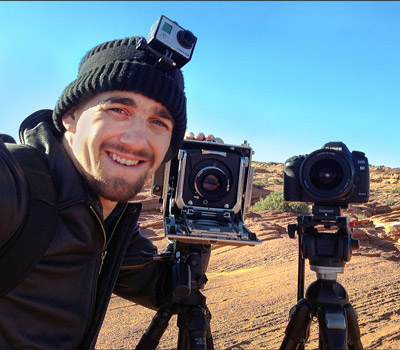 16 Power Packed Segments:
– On Location Light Chasing.
– Learning from History.
– Making Tone Simple.
– Light and Motion as one.
– Position and Framing.
– Simple Powerful of Composition.
– The Space Around Us.
– Mastering Your Lines.
– Composition of Color.
– Image Presentation
– And more…
Perfect your craft.
Whether you're a newbie or a veteran photographer, these simplified secrets of the masters will make your photography more perfect.
Full Download, $199

ONLY $149!

The Complete 4 hr Series in HD.
Composition, line and light simplified.
The secrets of master photographers.
All the EXTRAS .

Make Your Photos Win:
Anyone can get a camera that takes great photos. But what about the part that's hard to define? Why do images stir the soul? Why do they win awards and go viral? The subtle art is where it's at and this is the only workshop that simplifies what many think cannot be defined.

Space, Position, Line, Tone:
Everyone's heard about the rule of thirds and the basics of line. In Photo Perfect dig deep into principles that make up an image and learn how to master them to change how we see and make photographs.

How to Make a Great Photo:
We'll journey thousands of miles and through centuries of knowledge to find answers. Our goal is not to define rules, but understand what helps each one of us understand how to perfect our work.
Simple Foundations:
There's a dearth of photographic foundations talked about in photography and PHOTO PERFECT is about to fix that. Gavin's takes you on an exciting, easy to digest journey of where we came from and what it can teach us in our image making.
Depths of Composition:
From little known composition concepts that have helped define hundreds of years of art to line, tone and frame, to space and use of the horizon. Experience what makes a perfect composition come alive and learn from the masters of history.
Using Color, Motion and more:
Color and motion tells it's own story. But these things do not have to be mystical. We'll explore how both are used to convey meaning, direction and depth.
What Folks Are Saying…

"an outstanding video… thought provoking and inspiring" –

Paul Wallace

"Great job on Photographics. I love it" – Der Fotograf

"it's thought-provoking; it's educational; and most important, it's inspirational" – Dr. Steven Shepard

"PHOTOGRAPHICS is both entertaining and educational. It is very much a conversational exposé that takes you through all aspects of building a great image." – Review, BlogCritics
The Perfect Way to Learn.
Photo Perfect is a revised expansion from Seim's Photographics series. It's takes on every aspect of the art that is photography and exposes the challenges we face in simple terms that you can apply to any shoot. From using space, to composition and deeper understanding how the painter used light and color and how that can help you become the master photographer you want to be.
Award Winning Workshops.
Seim is a Master Photography (M.Photog) With over twenty years of experience behind and an energetic passion for refined images, attention to detail and simple presentation. His award winning educational films lead the industry by presenting a deep knowledge of photography in a way that's fun, simple and adaptable to your style.
Seim's work has been featured in venues such as Professional Photographer Magazine, Digital Wedding Secrets, leading imaging podcasts, Venue, The Good Life, PPA Loan Collection and more. He has taught for PPA, the International Wall Portrait Conference and photo groups across the nation.