We Built the Ultimate Adventure Van!
If you get lost in the Jungles of Mexico, don't sweat it. An adventure VAN has most everything you need. Plus it's safer here than most people think, so some nice local will give you directions.
As a photographer and a paragliding pilot I need my gear and I need to be able to go anywhere with it. Now an optioned out Toyota Sienna retails for $50,000 and while  moms seem to love those, it won't cross a river with an RV in tow.  As an adventure photographer and filmmaker, I needed a van that was ready to roll anywhere; so we built it and created an adventure van that mom and dad both love.
Swan was our 5th and she came last year; that meant my crew cab pickup would no longer haul the family and not being able to travel was not a consideration. More than that we needed a vehicle that would be self contained and was ready for on the road adventures in light that we spend months of the year on. This turned out to be very timely as we travel Mexico exposing the propaganda that the USA is the freest country in the world as we travel Real Mexico and post videos on my Facebook (facebook.com/callmegav)
I've yet to settle down enough to do a full video tour of the van but it's coming. This 2013 Chevy Express 3500 15 passenger with a Duramax engine. The Diesel is pretty rare but you can find them used. The latest Diesel's have the new wimpy engines and are not great towers. We bought this last Summer pretty much stock and just under 100k miles. It cost about $24,000. My Summer project begin in everything from changing the ugly carpet to a custom power coated diamond plate floor with the help of my metal working brother in law.
We installed triple Yakima racks and then the largest roof boxes they made, a roof top tent and a wood platform with a solar panel that I could also stand on to shoot from. We redid the electronics adding with a Pioneer 8200 nav stereo, new speakers, a small sub and finally 360 degree lighting. And that floor, that would allow us to have a sturdy surface to attack toolboxes and accessories inside; everything is modular.
Next we drove it to Utah with our 10K lb travel trailer in tow. The van went to Advanced 4×4 in Salt Lake City for the really good stuff. A full 4×4 conversion, a lift, 33in tires with 17in wheels and of course these epic front and rear bumper system from Aluminess. Suspension was upgraded and air bags were installed for better towing as we rolled out.
That was finished in a few different phases then it was back to my work adding things like hi lift jack, a 12,000lb winch to the front bumper and filling those rear boxes with tools, camping supplies, a stove Rotopax tanks and more. The rear bumper also carries our extra fuel and everything we need from water to food. Finally we had the Duramax custom tuned by Starlite Diesel with a 5 way switch on the fly tuner to change the performance of the engine depending on what we're doing.
We did not make the inside into a full camper van since we usually pull a trailer. One great thing about vans is from the roof to the chassis they are like a canvas; so build it however you like. We opted to keep the inside open for hauling families and paragliders but added things like extra plugs, improved LED lights and an inverter for AC power right inside the cabin.
We can sleep in the rooftop tent or inside when not towing an RV and the essential supplies and tools are always board. I have a few ideas up my sleeve for a modular bed inside that won't interfere with cargo and people hauling abilities. The metal floor is rugged, but all the seat slots still work so you can configure it as needed. We leave the 2 rear seats out when traveling so there is room for bikes and gear and it still seats 8 with plenty of room for hitchhikers in the back.
This was a big project. All told we have about 55k into this rig. That's with the van itself, 4×4 conversion, racks, floors, lights, tent, everything. It gets 16-19mpg when not towing and averages 12 with a 10k lb RV behind it. If we had found one this nice already done I figure it would have been at least 65K, there are very few like it. There's been a few glitches and fixes to dial it all in because it was a used rig. Then again a new diesel would push 60K just for the van and still have glitches.
Tips for building your own. Ford and Chevy are good but many thing the Chev rides better. I say get a gasser unless you need the heavy towing like us. Diesels are great for that, but they are harder to fix and cost more initially too so if you don't need 600lbs of torque, save your pennies for your adventures.
We did lights, floors and rack work ourselves. But the bumpers and mechanical conversions were all done by Advanced 4×4 and done right. They are the largest 4×4 conversion shop next to Quickly back east. You could grab a gasoline van like this stock  for around 16k and new I think they are only in the 20's. Then convert it to your liking. You could also look at the Nissan vans, they are sweet and convert well to 4×4. The Sprinters are nice too but getting a 4×4 conversion is not easy so, bear that in mind when planning.
We call her the Truth Van. It's not a sports car, it's better and it cost less. A practical vehicle that goes almost anywhere and takes the people and the gear you need to get there, get the shot and spread the truth. We feel blessed to have been able to rig this out when we did and it's seeing lots of use as we travel the continent.
---
-- Featured product --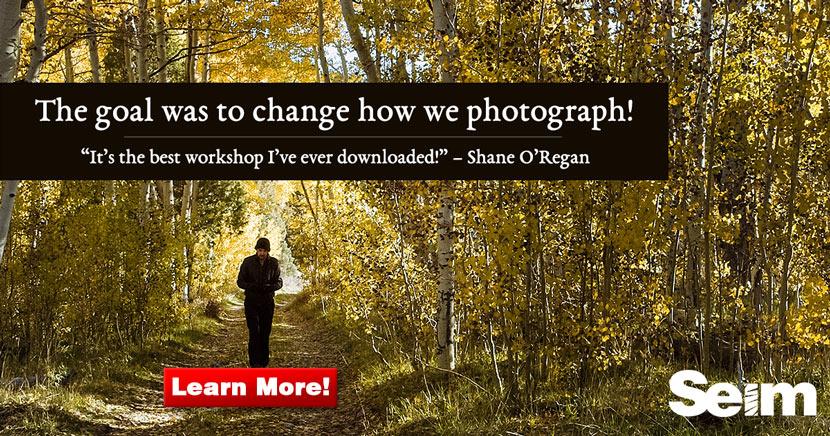 &nbsp