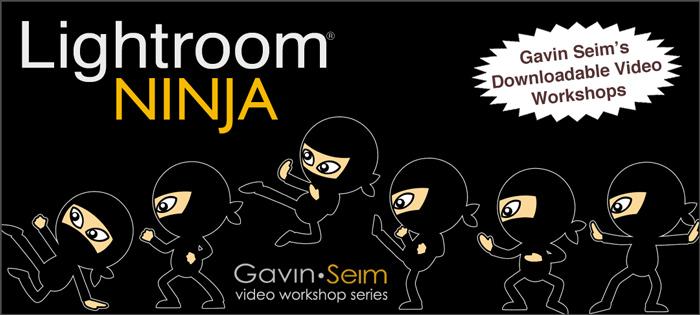 Lightroom is the hottest editing tool in photography, and LR expert Gavin Seim is bringing it to you, your way, with his new Lightroom Ninja video workshop series.

Get "bite size" chunks of Show & Tell Learning in Gavin's power packed series. Best of all, each workshop comes to you as a downloadable chapter-based video collection that you can learn from and review time and time again.

[like]
Top notch learning. Delivered fresh.
LR training for all skill levels.
Watch and review on

your time.

Fun step by step learning.
No holds barred "Tricks & Techniques."
Choose the workshops that YOU need.
Order 2+ and save 15%, Use code BUNDLE.
Lightroom 4 updates delivered fresh*
[pro-player width="700″ height="420″ image='http://seimeffects.com//samples-shows/image_samples/lrninja/key%20frame2.jpg']http://seimeffects.com//samples-shows/image_samples/lrninja/lr_ninja_intro_v1.mp4[/pro-player]
Watch the intro video. Or Watch on YouTube.
Instant Download – 3 Workshops NOW Available.

Concise workshops that focus on what YOU need to learn. Just pick your topics and download your workshop collections. Each workshop has nearly 1.5 hours of paced learning.
Lightroom 4 – The workshops were recorded mostly in LR3 but nearly the same in LR4. We're also planning FREE future updates for some of the LR4 specific features.


 Real Workshop Feedback…

The first LR ninja in the series is so good, definitely going to be purchasing the next ones." Jay Williams.

"You did a great job Gavin." Paul Larson

"Loved it." Allie Stevens Catchings

"Your Lightroom workshop rocked. I used lightroom since beta and I still learned a trick or two." Ed, Steel City Photography

"Sat through @gavinseim's LR workshop: it was AMAZING." Megan Huddleston.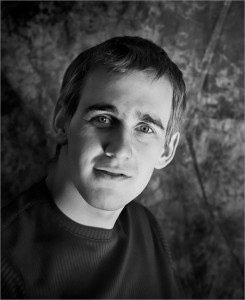 About the presenter (Meet Gavin).
Gavin Seim is an award winning photographer and owner of Seim Studio's in Central WA, where he focuses on high end wall portraits and fine art pieces. He's the maker of Seim Effects editing tools, host of the Pro Photo Show podcast, and the man behind f164.com.
A twenty-six year old dynamo, Gavin has nearly fourteen years of experience behind the lens. He's energetic, passionate, and known for cinematic images, large wall portraits, and refined digital workflow. In between studio work, Gavin takes his wife and tw0 kids on road trips, exploring, making images, and teaching photographers throughout the US.
Gavin's work has been featured in venues such as Rick Sammon's Digital Wedding Secrets, leading imaging podcasts, Venue magazine, The Good Life, the PPA Loan Collection, and more. Gavin loves experimenting with new ways to leverage dynamic range, light, and pixels. Attendees have come from as far as London, England, for Gavin's workshops. He is passionate about making images as perfect as they can be, and he understands how to control quality on a deep level.
Thoughts from Gavin:
LR is today's super tool of photographic editing. It does the essentials faster, leaving your time free for the really refined edits. Maybe you're new and need the basics. Maybe you're already using LR, but want to take it to another level. No matter where you are with LR, if you want more efficiency and creativity in your editing, then LR Ninja is for you.
Each in depth workshops focuses on different areas of LR. Not too long, not too expensive, these present an opportunity for powerful, effective learning in which you can watch what's happening on the screen, work hands on, and review as much as you need. The various workshops address everything from LR basics, to leveraging the power of LR in your workflow and manipulating light and pixels at a deep level. Just choose the workshops you need, and you're in like Flynn.
You should have a computer with a broadband internet connection as the HD video files are sizable. Each workshop is approximately 1GB.
Below are samples of Gavin's work. Visit Seim Studios see Gavin's latest projects and f164.com for his fine art tutorials.
_________
(c) Seim Studios 2011. Adobe Lightroom, Adobe Photoshop, all rights reserved. Adobe Lightroom not included in downloads.