Better Post Processing: If you're a photographer that loves great post processing, Classic Vinyl is for you. It gives you pure color and blazing fast workflow and creative perfection at your fingertips. Slow the spin and grab your Classic Vinyl.
Pure color that's NOT over processed!
Varied strength tools for quick editing.
Creative workflow with focus on quality.
35 pure presets optimized for versatility.
Use standalone or w/other SEIM collections.

---
[xyz-ihs snippet="globalinsert1″]
Inside Classic Vinyl?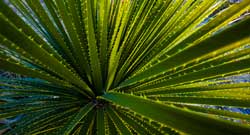 PURE Processing:
Cut the clutter. Some images just need a simple clean process. Many systems focus on over processed looks to get attention. Classic Vinyl dares to say pure is power and less is more with 35 clean presets.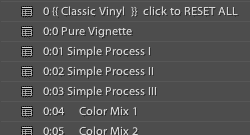 Save Time:
Careful planning makes Classic Vinyl a creative kit that's blazing fast. Get the process you need right now. It works great alone but it also integrates right into Power Workflow for those that are expanding their kit.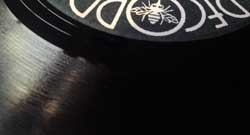 Stunning Color:
Stand out with pure beautiful color in an over processed world! Classic Vinyl takes us to the foundation with simple control and boldness that isn't about the latest fad's. It's about making YOUR work sparkle.
Try them out!

What People Are Saying!


I am loving the Classic Vinyl!! – Michael Diprima

"These are a fantastic supplement to the (already phenomenal) Power Workflow 4 suite of presets! Gavin continues to raise the bar.." — Daniel Hilton Simonson

I love them already. — Nicole Ethridge Brown

Got it, love it! Another excellent product. – Connie Graham Terry

I started putting them through my workflow yesterday and agree these are really very high quality presets. Image integrity is preserved while yielding significant improvements in images which were already good to begin with. — Jeffrey McPheeters

"I really love your presets, they've made my workflow so much easier.." — John Jacks

"Purchased, downloaded and already using them. Your preset collections are amazing, Gavin, and this one is brilliant!" — Brad Donaldson




Other stuff you'll LOVE – Power Workflow 4 | Silver Shadows 2 | EXposed Light Workshop
Simple and Powerful.
Classic Vinyl works perfect on it's own or as an extension pack to our famous Power Workflow collection. It's a toolkit that will give you clean processing that's as versatile as it is fast. Edit batches of images with powerful tools, refine your best with color inspired by the classics. Classic Vinyl gives you control without compromise and without effects that you'll hate a year from now. It's pure timeless color in one simple powerful toolkit.
Visit the Guide – To watch the install video and
learn how different preset types work.
Having trouble with your tools? Visit the help page.
You can also contact us, effects@seimstudios.com or phone, 509-754-5255
**Sales tax applicable in WA state. All images and content, products and information copyright Seim Studios (c). Adobe Lightroom (r) required to use this product (not included). Join our Affiliate Program .