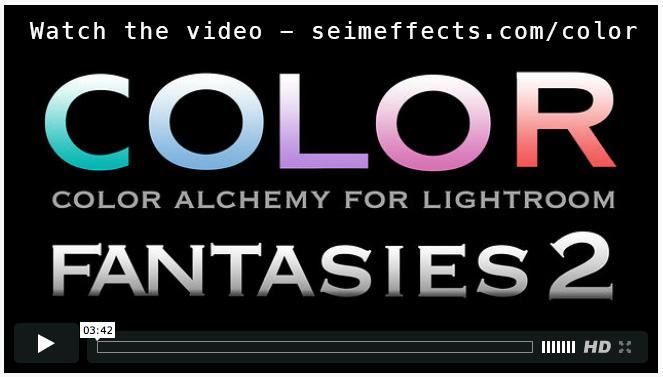 I'm really proud of this one. It's actually been in the works for over a year. No rushing here. Color Fantasies 2 is exactly what I had hope it would be. Check out all the details here including the Virtual Demo. Below is the official press information and a link to the Press Kit with the full release, sample images and more… Gav
____
Seim Effects Announces the Release of Color Fantasies 2
A system of over 100 presets for refining color images now available for use with Adobe Lightroom
Soap Lake, WA (January 3, 2013) – http://seimeffects.com/ announces today the release of powerful new color tools from Seim Effects and award-winning photographer Gavin Seim – Color Fantasies 2.
Color Fantasies 2 has been rebuilt from the ground up for stunning color nuances and control, better workflow and better mixing of effects. Every tool is either new or remastered and the result is a color toolkit that every photographer can utilize. Color Fantasies 2 allows photographers to leverage the subtleties of color in their own way, mixing, matching, and adjusting on their own terms.
"It's like Color Alchemy for Lightroom – Built on years of development and refinement, Color Fantasies 2 is designed to help photographers create incredible color" said Gavin Seim, photographer, educator and owner of Seim Effects. "Color Fantasies 2 is all about taking the subtleties of color hues and tones and giving photographers of all genres the tools they need to quickly customize their vision and make their images sing."
DOWNLOAD Press Kit and Full Press Release:
More Great Stuff From Seim Effects...
Comments
comments