Anatomy of Post Production Tools – The Seim Effects Toolkits
by Gavin Seim: There's info and videos on each product page, but I wanted do a quick overview of how you can use tools in great photo workflow and how Seim Effects collections fit into that. Having your workflow nailed down makes all the difference in creative efficiency. Whether you're using Seim Effects or other tools, these concepts will be similar. I should also note that every collection I make is unique. Tools are not duplicates across more than one set. Each is a unique focused collection.
So lets start with our original file. A creative efficient editing plan needs a foundation. That generally starts with presets. They seem simple, but great presets are fast, powerful, essential tools that give you control. For a step by step look at my workflow check out this article, The Super Workflow. For now lets look at the SE preset lineup, an elegant collection of powerful tools.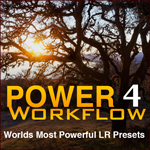 Power Workflow 3 (LR 1-4) | Lighflow (Aperture 3)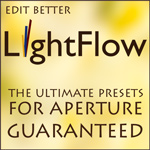 Any Photography Type.
These days most good processing starts with a RAW editor such as LR or Aperture. PW3 is my flagship collection of presets for LR and it's generally where I start. For Apple Aperture you'll want Lightflow. Both of these are a core. They have a bit of everything from workflow and automation presets to color blending tools, black and white conversions and detail enhancement tools.
Both refined collections stem from years of editing experience and user raves speak for them. Whatever your skill level, if you buy one editing toolkit ever, these are your ticket. These collections will help you be more creative, allowing you to mix, match and tweak to your hearts content, while saving you countless hours. (At the moment Lightflow is our only presets collection available for Aperture).
Color Fantasies (LR 1-4) – Any photography type, wedding and portrait.
CF is an extension of color. Going beyond basics and into deeper color twists, blends and hues. There's some of this on PW3, but if you love creative color you'll want CF. It's all right here, a complete color effects collection.
Color Fantasies is classy, with a vast array of color tools. From vintage processes, baby tools, cross process effects and more. Complicated color mixes that will take your color to new levels.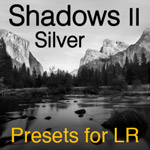 Silver Shadows 2 (LR 1-4) – Any photography type, black and white. 
Silver Shadows 2 marks a new generation for black and white conversions. Precluding the need for plugins and external tools, SS2 puts powerful silver conversions a click away and allows you to mix, match and blend tones to get stunning black and white's, while retaining the delicate quality of your original RAW file.
If you love black and white, you need Silver Shadows. PW3 has a selection of basic silver conversion tools. But Silver Shadows 2 is a system for stunning black and white right inside Lightroom.
______
So that's presets. A workflow foundation. Now we come to refining local edits in Photoshop is similar editors. And they should not be forgotten. Often people stop at the RAW edit, but the refined edit is often what separates the men from the boys, making an image really sing. It's that finishing touch that the best images always get.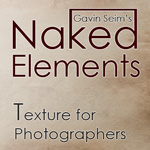 Naked Elements  (PS and Others) – Any photography type.
Naked Elements is a complete texture collection in one pack. You buy one set and you get them all. Textures allow you to subtly overlay a texture image over your main piece, letting your base image be enhanced by the texture from the overlay (it's better seen that described, so visit the product page). NE includes high res texture files that can be quickly applied in Photoshop using the included actions, or in just about any other photo editor that allows layers. You can even apply them from LR using a plugin like Perfect Layers. NE is
Naked Elements is a single collection that includes images of everything from fire, to water, to stone, to my favorite, real images of documents that are centuries old. The NE parchments textures are like nothing else and something that makes NE stand out like no other.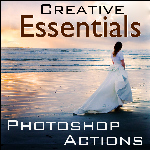 Creative Essentials (PS CS2-CS5) – Any photography type.
One of my first effects collections and one that' been revised and refined over the years. Creative Essentials is a collection of Photoshop effects that digs into areas you can't do with a RAW editor.
There's some essential corrections in CE, along with sharpening tools, powerful fantasy, tonal and glow effects and more. Actions are the perfect way to take a great image and make it something more. In Creative Essentials it's a little about workflow and a little about finishing touches.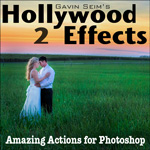 Hollywood Effects 2 (PS CS2-CS5) – Most powerful for wedding and portrait
Deep second generation finishing. HE2 is a collection of creative Photoshop actions that once again bring simplicity to complexity. It's filled with tools for image effects, glows and in particular skin corrections.
Automated skin smoothing that would normally require a plugin can be done with quality and speed in HE2. Glows and fantasy effects that are not possible in a raw editor.
HE2 is a customizable effects mix that any wedding or portrait photographer won't want to be without.
---
-- Featured product --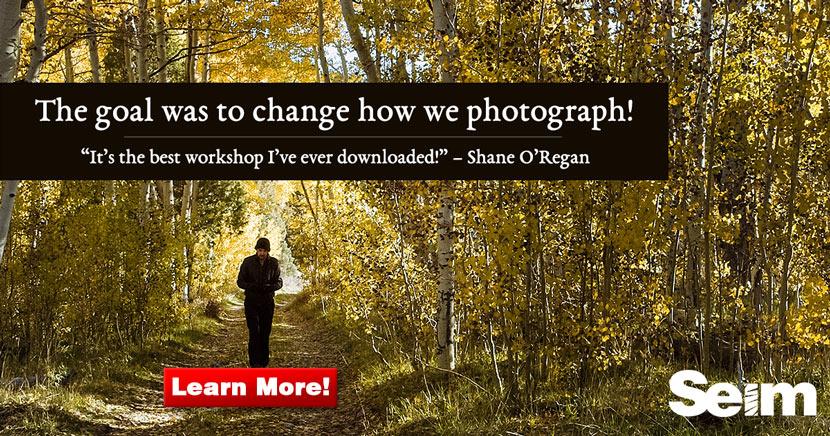 &nbsp