Gavin's Free LR Album Layouts v2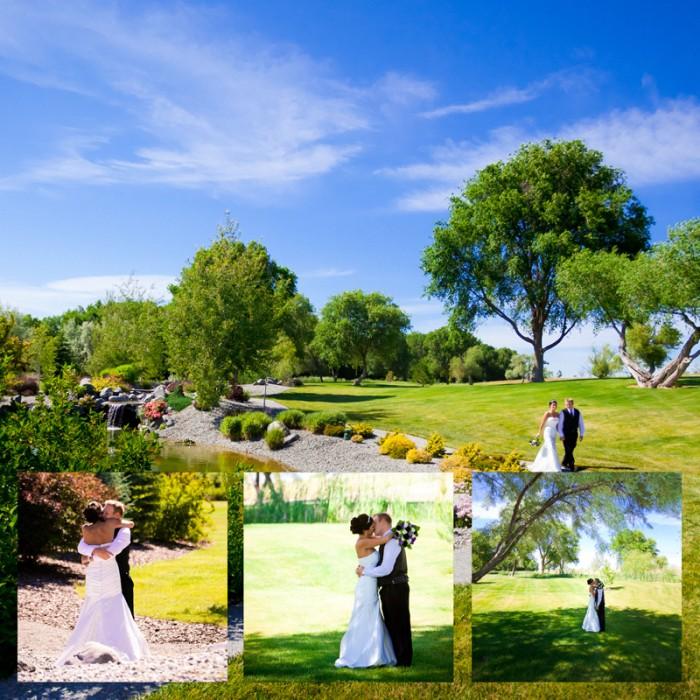 By Gavin Seim: Last year I posted a collection of LR2 print layouts for making page designs in Lightroom. With LR3, things have changed a bit and we now use the Custom Package option to make layouts. It's more powerful and has more features. For that reason however the old layouts no longer work correctly. If your using an older LR, you'll want the old layouts. If you have LR3 download these new ones for more variety and cool new stuff like controlling background color and drag and drop simplicity.
While there's some album design style features I would like to see added, LR3 is defiantly coming along in allowing you to make layouts. Once you have these installed (see here for LR preset install video) you select the layout you want in the print module. Then simply drag and drop images from the filmstrip into the cells. When you done you can print or print to file to save as a JPEG.
Now in my opinion these do not replace a tool like In Design for doing full on album design (weddings for example). It has far less features and there's really no ability to save a project with its layouts. That said, these can be great for quick layouts, folios or album pages. This download has 9 different 10×10 layouts, with both black and white background. If you like them and want more I may consider a complete set in the future. Enjoy… Gav
UPDATE: Using The Template Presets:
Once installed (see link above), go to the print module and select the layout you want. You can mouse over presets to get a layout preview (top left). Once you have the desired layout, simply Drag in images from the filmstrip into the open spaces.
Images will fill the cell irrelevant of aspect ratio. If the cell crop of the image is not the way you want, hold the CMD key (CNTRL on PC) and drag the image inside the cell to the crop that works. Also don't hesitate to play with the settings and make your own layouts (changing border styles etc).
Exporting & Printing:
Once you have the desired look you can print it out directly. More often however you'll probably want to export them to send to a lab or make a book. While export does not actually work from the print module, you can quickly achieve the same result by printing to JPEG.
To export the layout just use "Print To JPEG" from the "Print Job" menu in the right side (see image below). Click the "Print To File" button and the file will save out as high res JPEG file ready to be used. Repeat for each layout and Presto you have your ready to upload or save for later.